WHAT CREATIVE IT USA DOES.
These are some of the many problems creative

it

deals with:
Sony VPCSE Laptop Repair
If you are looking for a professional service store that can meet your Sony VPCSE laptop repair needs in Murrieta, California, then we at Creative IT USA is here to fulfill your technical requirements. Our specialties include motherboard repair and replacement, screen hinge replacement, laptop screen repair and replacement, battery replacement, touchpad replacement, DC power jack repair / replacement, backlight / inverter repair / replacement, Windows operating system upgrade and installation, AC power adapter replacement, keyboard repair, network troubleshooting and hard drive data recovery services.

Let it be laptop freezing problems, laptop doesn't turn on, laptop startup and boot problems, laptop display issues, operating system issues, laptop shuts down or restarts all of a sudden, network connection problems, defective keyboard / touchpad, blue screen error message, sound / video issues, laptop overheating, motherboard failure, beeps are emitted during the boot process, battery does not power notebook, black screen, CD or DVD disc burning problems, battery doesn't hold charge, error messages displayed on computer, display is dim, memory RAM problems or liquid spilled laptop issues, our Sony VPCSE series notebook repair technicians are proficient enough to work with all types of laptop computer issues.
California Sony VAIO VPCSE Repair and Upgrade Services
In addition, we offer services such as keyboard replacement, software installation and upgrade, hard drive upgrade and replacement, memory upgrade and replacement, virus / spyware / malware removal and laptop tune ups to optimize performance. We provide same-day laptop repair and replacement services to meet your needs quickly and efficiently.
To know more about our Sony VPCSE series laptop repair services for VPCSE13FX, VPCSE13FX/B, VPCSE13FX/S, VPCSE16FX, VPCSE16FX/B, VPCSE16FX/S, VPCSE17FX, VPCSE17FX/B, VPCSE17FX/S, VPCSE190X, VPCSE1AFX, VPCSE1AFX/B, VPCSE1BFX, VPCSE1BFX/S, VPCSE1CFX, VPCSE1CFX/B, VPCSE1CGX, VPCSE1CGX/B, VPCSE1DGX, VPCSE1DGX/B, VPCSE23FX, VPCSE23FX/B, VPCSE23FX/S, VPCSE25FX, VPCSE25FX/B, VPCSE25FX/S, VPCSE27FX, VPCSE27FX/B, VPCSE27FX/S, VPCSE290X, VPCSE2AGX, VPCSE2AGX/B, VPCSE2DGX, VPCSE2DGX/B, VPCSE2EFX, VPCSE2EFX/B, VPCSE2HFX, VPCSE2HFX/B, VPCSE2JFX, VPCSE2JFX/B, VPCSE2JFX/S, VPCSE2KGX, VPCSE2KGX/B, VPCSE2LFX, VPCSE2LFX/B, VPCSE2MFY, VPCSE2MFY/B, VPCSE2NFX, VPCSE2NFX/B, VPCSE2RFX, VPCSE2RFX/B, VPCSE2SFX and VPCSE2SFX/S notebook models, send your queries to us at info@creativeitusa.com or call us directly on (951) 365-2144.
Easy and Convenient Repair Service.

You can send us your laptop to our shipping address from anywhere in the US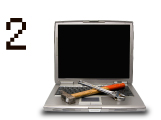 Our technicians will identify the problem and carry out the necessary repairs or upgrades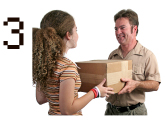 Your laptop is fixed and delivered back to you, as quickly as possible

MONDAY TO FRIDAY
9AM TO 6PM
SATURDAY
APPOINTMENT ONLY
DataRetrieval Office
Creative IT USA INC
27630 Commerce Center Dr, #B
Temecula, CA 92590


(213) 986 4855