WHAT CREATIVE IT USA DOES.
These are some of the many problems creative

it

deals with:
Sony VPCSB Laptop Repair
At Creative IT USA, we offer top quality Sony VPCSB laptop repair services at competitive rates. We are based in Murrieta, California and provide customized technical support solutions to residential users and businesses throughout the City and County of Temecula, California.

Our Sony VPCSB series notebook repair support starts with an expert diagnostic service so that we can accurately evaluate what's wrong with your notebook computer, and provide you with a free quote for the repair service necessary. Our component level technicians can quickly resolve laptop issues such as cracked or broken laptop screen, computer will not boot or start up, getting a blue screen error message on startup, Operating System Not Found" or "Missing operating system" error message, broken power connector or DC power jack, laptop battery not charging properly, laptop overheating, notebook LCD screen has lines, touchpad does not work properly, graphics chip failure, laptop shutting down unexpectedly, dropped laptop, hard drive is making loud clicking or grinding noise, notebook freezes or randomly restarts, cooling fan not working or making noises, broken casing or display hinges, hard drive failure message occurs during boot, distorted video, sticky keys on keyboard, keyboard is not working appropriately, motherboard failure, liquid spill damage, dim laptop display, audio issues, Wi-Fi network problems and other board level laptop issues.
California Sony VAIO VPCSB Repair and Upgrade Services
With a wide stock of laptop spare parts and accessories, we can provide specialized services such as motherboard repair / replacement, laptop screen repair / replacement, keyboard repair / replacement, hard drive upgrade, memory upgrade or replacement, backlight / inverter replacement, DC power jack repair / replacement, laptop hard drive data recovery and backup, upgrade Windows operating system, screen hinge replacement and CD / DVD drive replacement services.
To get an instant free California Sony VPCSB series laptop repair quote for VPCSB11FX, VPCSB11FX/B, VPCSB11FX/L, VPCSB11FX/P, VPCSB11FX/W, VPCSB190X, VPCSB1AGX, VPCSB1AGX/B, VPCSB1BGX, VPCSB1BGX/B, VPCSB2ZDZ, VPCSB2ZDZ/B, VPCSB31FX, VPCSB31FXB, VPCSB31FXL, VPCSB31FXP, VPCSB31FXR, VPCSB31FXW, VPCSB33GX, VPCSB33GXB, VPCSB33GXL, VPCSB33GXP, VPCSB33GXR, VPCSB33GXW, VPCSB35FX, VPCSB35FXB, VPCSB35FXL, VPCSB35FXP, VPCSB35FXR, VPCSB35FXW, VPCSB390X, VPCSB3AFX, VPCSB3AFX/W, VPCSB3AFX/WC, VPCSB490X, VPCSB4AFX, VPCSB4AFX/B, VPCSB4AFX/W, VPCSB4CFX, VPCSB4CFX/P, VPCSB4DFX, VPCSB4DFX/B and VPCSB4DFX/L notebook models, just call us on (951) 365-2144 or forward an email to us at info@creativeitusa.com.
Easy and Convenient Repair Service.

You can send us your laptop to our shipping address from anywhere in the US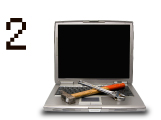 Our technicians will identify the problem and carry out the necessary repairs or upgrades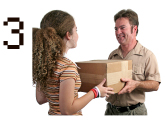 Your laptop is fixed and delivered back to you, as quickly as possible

MONDAY TO FRIDAY
9AM TO 6PM
SATURDAY
APPOINTMENT ONLY
DataRetrieval Office
Creative IT USA INC
27630 Commerce Center Dr, #B
Temecula, CA 92590


(213) 986 4855