WHAT CREATIVE IT USA DOES.
These are some of the many problems creative

it

deals with:
Laptop Hard Drive Issues
Laptop hard drive issues can cause data loss and seriously impair normal use of your machine. Therefore, it is a problem that needs to be assessed and resolved by expert technicians and engineers who know exactly what they're doing. That is where Creative IT can help you, since their highly skilled team and professional services are available to solve all hard drive problems. It doesn't matter what the source of the problem is; whether it is electronic failure, logical corruption, firmware corruption, mechanical failure or a virus, Creative IT can get the job done quickly and cost efficiently.
Different Laptop Hard Drive Problems
Unfortunately, there are many different causes of laptop hard drive data loss, both accidental and through misuse. Some of these include:
No access to hard drive
Slow hard drive access
Incorrect disk drive size or capacity
Bad sectors on the hard disk
HDD has read/write errors
HDD is not functioning at all
Hard drive platter failure or damage
An unusual sound occurs (buzzing, high pitched sound)
Corrupt file system
Defective motor
Corrupted hard drive controller
Damaged read arm or heads
Lost master boot record (MBR)
Corrupted boot record

Damaged file partitions or structures
Printed circuit board (PCB) failure
Blue screen of death (BSoD)
SMART Media Test error
Imminent hard disk failure error message
Hardware disk failure
Laptop freezes often
Laptop continues to crash
Laptop won't start
Laptop continuously reboots
Liquid damage
Overheating
Burnt hard drive
Operating system becomes corrupted
Troubleshooting Laptop Hard Drive Issues
Laptop hard drive issues are among the most common problems that we deal with at Creative IT and for that reason we have built up a solid reputation for our ability to diagnose and solve all problems. The experienced team will initially diagnose your laptop to analysis the problem and figure out the best course of action for the repair or replacement. In most cases a simple repair can be carried out, but sometimes you may need a full replacement. Regardless of the extent of the damage, Creative IT has the resources and skills to expertly fix the issue and have your laptop back to normal.
The specialized hard drive team and repair facility available allows Creative IT to offer standard and express hard drive data recovery services for all Toshiba, Apple, Packard Bell, Asus, IBM, HP, Gateway, Dell, Fujitsu, Lenovo, Compaq, Acer, Alienware, Sony, Sager, Packard Bell, Siemens, Advent and eMachines notebook models, among many other less common models and brands.
Contact Creative IT Today
Don't delay getting in touch with Creative IT for all your laptop hard drive and any other repair or replacement services. We aim to provide an amazing customer service to all home and office users in Murrieta, Temecula and throughout Riverside County, California, which include cost effective repairs, a friendly service and a timely turn around. Our customer service is unbeatable and we offer incredible value for money!
You can call on (213) 986-4855 or by emailing info@creativeitusa.com . Also, if you are able to please feel free to visit our repair center that is open between the hours of 9am to 6pm, Monday to Friday. A friendly team member will be happy to assist clients in Murrieta, Temecula and throughout Riverside County, California with any laptop problems. We look forward to seeing you!
Easy and Convenient Repair Service.

You can send us your laptop to our shipping address from anywhere in the US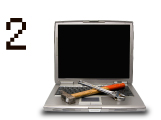 Our technicians will identify the problem and carry out the necessary repairs or upgrades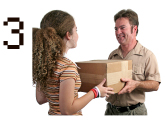 Your laptop is fixed and delivered back to you, as quickly as possible

MONDAY TO FRIDAY
9AM TO 6PM
SATURDAY
APPOINTMENT ONLY
DataRetrieval Office
Creative IT USA INC
27630 Commerce Center Dr, #B
Temecula, CA 92590


(213) 986 4855