WHAT CREATIVE IT USA DOES.
These are some of the many problems creative

it

deals with:
Sony VPCEG Laptop Repair
Creative IT USA helps businesses and individuals get back to work at the earliest with full-service Sony VPCEG laptop repair and maintenance support solutions. Providing same-day repair services with affordable prices, we strive to be one-stop solution for all your laptop repair needs in Murrieta, California.
At our in-house repair store in the City and County of Murrieta, California and City and County of Murrieta, we can take care of all your laptop computer problems including hardware conflicts, software issues and replacement of laptop hardware components and parts. Some of the common laptop issues we resolve include broken or cracked laptop screen, laptop startup issues, screen inverter failure, defective keyboard, slow laptop performance, Internet connection issues, laptop will not turn on, laptop overheating and shutting down, memory failure, continuously rebooting, backlight not working, laptop freezing, USB ports stopped working, blue screen of death error, keyboard not working, failing hard drive, notebook is plugged in but not charging, motherboard failure, broken DC power jack or power connector, data loss issues, liquid damaged laptop issues, graphics chip or video card failure and other component level laptop issues.
California Sony VAIO VPCEG Repair and Upgrade Services

From laptop memory RAM upgrade and hard drive replacement / upgrade to laptop motherboard repair / replacement and laptop screen repair / replacement, we provide a wide array of Sony VPCEG series notebook repair services to clients nationwide including DC power jack repair / replacement, operating system upgrade, CD / DVD drive replacement, touchpad replacement, hinge replacement, inverter replacement, backlight repair, keyboard repair and replacement, battery / AC adapter replacement and hard drive data recovery and transfer services for VPCEG11FX, VPCEG11FX/B, VPCEG11FX/L, VPCEG11FX/P, VPCEG11FX/W, VPCEG12FX, VPCEG12FX/B, VPCEG12FX/L, VPCEG12FX/P, VPCEG12FX/W, VPCEG13FX, VPCEG13FX/B, VPCEG13FX/L, VPCEG13FX/P, VPCEG13FX/W, VPCEG14FX, VPCEG14FX/B, VPCEG14FX/L, VPCEG14FX/P, VPCEG14FX/W, VPCEG15FX, VPCEG15FX/B, VPCEG16FM, VPCEG16FM/B, VPCEG16FM/L, VPCEG16FM/P, VPCEG16FM/W, VPCEG17FX, VPCEG17FX/B, VPCEG17FX/L, VPCEG18FX, VPCEG18FX/B, VPCEG18FX/L, VPCEG18FX/P, VPCEG18FX/W, VPCEG190X, VPCEG1AFX, VPCEG1AFX/B, VPCEG1AFX/L, VPCEG1AFX/P, VPCEG1AFX/W, VPCEG1BFX, VPCEG1BFX/B, VPCEG1BFX/L, VPCEG1BFX/P, VPCEG1BFX/W, VPCEG1DGX, VPCEG1DGX/B, VPCEG1EGX, VPCEG1EGX/B, VPCEG1FGX, VPCEG1FGX/B, VPCEG21FX, VPCEG21FX/B, VPCEG21FX/L, VPCEG21FX/P, VPCEG21FX/W, VPCEG23FX, VPCEG23FX/B, VPCEG23FX/L, VPCEG23FX/P, VPCEG23FX/W, VPCEG24FX, VPCEG24FX/B, VPCEG24FX/L, VPCEG24FX/P, VPCEG24FX/W, VPCEG25FX, VPCEG25FX/B, VPCEG25FX/L, VPCEG25FX/P, VPCEG25FX/W, VPCEG26FX, VPCEG26FX/B, VPCEG26FX/L, VPCEG27FM, VPCEG27FM/P, VPCEG27FM/W, VPCEG290X, VPCEG2AGX, VPCEG2AGX/B, VPCEG2BGX, VPCEG2BGX/B, VPCEG2CFX, VPCEG2CFX/B, VPCEG2DFX, VPCEG2DFX/P, VPCEG2DFX/PC, VPCEG2DFX/W, VPCEG2DFX/WC, VPCEG32FX, VPCEG32FX/B, VPCEG32FX/P, VPCEG32FX/W, VPCEG33FX, VPCEG33FX/B, VPCEG33FX/L, VPCEG33FX/P, VPCEG33FX/W, VPCEG34FX, VPCEG34FX/B, VPCEG34FX/L, VPCEG34FX/P, VPCEG34FX/W, VPCEG36FX, VPCEG36FX/B, VPCEG36FX/L, VPCEG36FX/P, VPCEG36FX/W, VPCEG37FM, VPCEG37FM/B, VPCEG37FM/L, VPCEG37FM/P, VPCEG37FM/W, VPCEG390X, VPCEG3AGX, VPCEG3AGX/B, VPCEG3BFX, VPCEG3BFX/B, VPCEG3BFX/L, VPCEG3BFX/P, VPCEG3BFX/W, VPCEG3BGX, VPCEG3BGX/B, VPCEG3PFX, VPCEG3PFX/W, VPCEG3WFX and VPCEG3WFX/W notebook models.
For further information regarding our California Sony VPCEG series laptop repair support and to request a free quote, just call us on (951) 365-2144 or send an email to us at info@creativeitusa.com.
Easy and Convenient Repair Service.

You can send us your laptop to our shipping address from anywhere in the US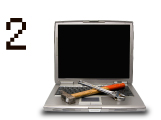 Our technicians will identify the problem and carry out the necessary repairs or upgrades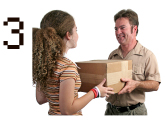 Your laptop is fixed and delivered back to you, as quickly as possible

MONDAY TO FRIDAY
9AM TO 6PM
SATURDAY
APPOINTMENT ONLY
DataRetrieval Office
Creative IT USA INC
27630 Commerce Center Dr, #B
Temecula, CA 92590


(213) 986 4855