WHAT CREATIVE IT USA DOES.
These are some of the many problems creative

it

deals with:
Sony VAIO VGN-AW Laptop Repair


If you are in need of a reliable Sony VAIO VGN-AW laptop repair company in USA for technical support, we at Creative IT USA are here to help you. We are one of the leading Sony VAIO laptop repair stores in California, providing customized solutions to meet your time and budget requirements.
Whatever type of Sony VAIO VGN-AW laptop repair you require, component-level repair, replacement, upgrades or complete system maintenance, Creative IT USA offers fast and efficient service at the best competitive rates. We can repair just about any laptop hardware or software problem; but before starting any repair we will make sure that a thorough diagnosis is performed. Our technicians have extensive experience in troubleshooting and repairing laptop problems such as laptop has no power or dead laptop, lines or spots on the display, laptop keeps freezing and hanging, notebook takes a long time taken to boot up, distorted video, system starts with blue screen error, duplicate images, failure of the NVIDIA GeForce 9600M GT graphics chip (GPU), accidentally deleted files, broken LCD / LED screen, blank screen issues, laptop overheating, network connection failure, laptop crashing frequently, notebook stops recognizing hard drive, laptop suddenly switches from AC power to battery power, laptop randomly shuts down, cooling fan failure, and liquid spilled laptop issues.
Creative IT USA provides quality replacement solutions for all types of damaged laptop parts and ensures a 90 day warranty of all parts and labor provided.
City and County of Murrieta, California Sony VAIO VGN-AW Series Laptop Repair
Specialized Sony VAIO VGN-AW laptop repair services we carry out are: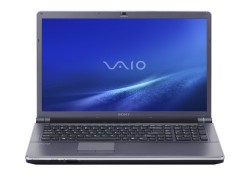 Laptop motherboard repair or replacement
DC power jack repair / replacement
Keyboard repair or replacement
Laptop screen repair or replacement
Memory upgrade / replacement
Adware, spyware and virus removal
Laptop hard drive data recovery services
Nationwide Mail-In USA Sony VAIO Notebook Repair and Replacement
Creative IT USA understands your individual or business Sony VAIO VGN-AW laptop repair needs and we strive to complete your repair order in the shortest time possible. Almost all kinds of basic repair and replacement jobs can be completed with same-day turnaround time. You can simply visit our repair store in the City and County of Murrieta and get your laptop fixed while you wait. We also offer mail in repair solutions for customers across USA and Canada.
Sony VAIO VGN-AW Notebook Series Troubleshooting and Support
To request a free Sony VAIO VGN-AW laptop repair estimate or schedule a repair service, please forward an email to us at info@creativeitusa.com or contact us on (951) 365-2144.
Easy and Convenient Repair Service.

You can send us your laptop to our shipping address from anywhere in the US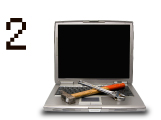 Our technicians will identify the problem and carry out the necessary repairs or upgrades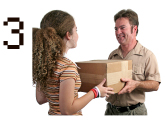 Your laptop is fixed and delivered back to you, as quickly as possible

MONDAY TO FRIDAY
9AM TO 6PM
SATURDAY
APPOINTMENT ONLY
DataRetrieval Office
Creative IT USA INC
27630 Commerce Center Dr, #B
Temecula, CA 92590


(213) 986 4855