WHAT CREATIVE IT USA DOES.
These are some of the many problems creative

it

deals with:
Sony Laptop Screen Repair
Creative IT USA offers a complete range of Sony laptop repair services including Sony laptop screen repair and LCD screen replacement services. Conveniently located in Murrieta, California, we are a leading laptop screen repair store delivering reliable services for residential and business users.
Whether you require a screen repair or just a component replacement, Creative IT USA has the best Sony laptop screen repair solution to meet your specific needs. Our expert service team can promptly diagnose your Sony VAIO laptop display problems and suggest the right Sony VAIO laptop screen repair or replacement option for you. Our technicians are certified and have the experience to carefully repair your laptop screen problems quickly including display issues due to a failure of the NVIDIA graphics chip and get your system up and running in no time.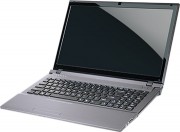 We have the right replacement screens to suit all makes and models of Sony VAIO laptop and notebook computers of the VGN-Z, VGN-B, VGN-SR, VGN-TXN, VGN-TZ, VGN-TX, VGN-FE, VGN-T, VGN-FW, VGN-SZ, VGN-S, VGN-FS, VGN-FJ, VGN-CS, VGN-TT, VGN-P, VGN-NS, VGN-NW, VGN-N, VGN-NR, VGN-BX, VGN-FZ, VGN-CR, VGN-C, VGN-BZ, VGN-AX, VGN-AR, VGN-AW, VGN-A, VPCEL, VPCYB, VPCY, VPCX, VPCSC, VPCW, VPCSE, VPCEG, VPCEH, VPCP, VPCSB, VPCSA, VPCS, VPCB, VPCF, VPCEJ, VPCZ, VPCEF, VPCEE, VPCEB, VPCEC, VPCEA, VPCCW, VPCCB, VPCCA and VPCM notebook series. With a wide range of compatible screens, we will get your Sony laptop screen replacement job done the same day.
Replace or Repair Broken / Cracked / Damaged Sony Laptop Screen
With fast and efficient Sony laptop screen repair services, we can fix your laptop screen problems such as:
No display on laptop or dark display
Laptop display or video is distorted / scrambled
Stuck pixels on the laptop screen
Laptop screen flickering
Multiple colored lines on the screen
Dim or faint laptop display
Duplicate images on Sony laptop screen
Laptop blank screen issues
Broken / cracked / damaged Sony laptop screen
Nationwide Mail-In Sony Laptop Screen Repair and Replacement
Creative IT USA provides mail-in Sony laptop screen repair and replacement services to support clients all over the United States and Canada. When we receive your Sony VAIO laptop repair request, we will make an arrangement to send you a safe-ship laptop box via FedEx shipping service. You may also visit our laptop repair store in Temecula, California for a quick repair while you wait.
For more information about our USA Sony laptop screen repair and replacement services, please give us a call on (951) 365-2144 and talk to one of our expert service technicians. You can request a free Sony laptop screen replacement quote by emailing us at info@creativeitusa.com or just by filling out our quick contact form. Our office hours are from Monday to Friday, 9:00 AM to 6:00 PM.
Easy and Convenient Repair Service.

You can send us your laptop to our shipping address from anywhere in the US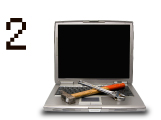 Our technicians will identify the problem and carry out the necessary repairs or upgrades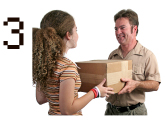 Your laptop is fixed and delivered back to you, as quickly as possible

MONDAY TO FRIDAY
9AM TO 6PM
SATURDAY
APPOINTMENT ONLY
DataRetrieval Office
Creative IT USA INC
27630 Commerce Center Dr, #B
Temecula, CA 92590


(213) 986 4855