WHAT CREATIVE IT USA DOES.
These are some of the many problems creative

it

deals with:
Murrieta Mac Repair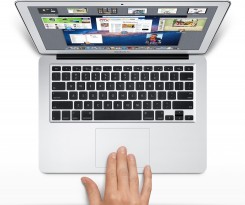 Murrieta Mac repair and upgrade services are just one of Creative IT's many specialties. We have been working with Apple Mac desktop and notebook computers for many years and we are able to diagnose, troubleshoot and solve any hardware and software related problems with your Mac computer. There's actually no reason to look any further that Creative IT if you need to fix your Apple Mac computer; you can rest assured you are dealing with experienced and qualified engineers and technicians. We provide Apple Mac repairs, upgrades and replacement services to all customers based in Murrieta, Temecula and throughout Riverside County, California including home users and businesses.
Murrieta, Temecula Apple Mac Repairs and Upgrades
If you are experiencing any problem with your Apple Mac no matter what the issue is such as computer restarts unexpectedly, your Mac won't turn on, no video on the computer screen, distorted or scrambled video, hard drive is full, Mac freezes, liquid damage to your Mac computer, Mac is running slowly, optical drive won't read, power adapter isn't charging your Mac notebook or any other issues, Creative IT is able to help you. Some of the Apple Mac repair services we offer for clients in Murrieta, Temecula and throughout Riverside County, California include:
Hard Drive Data Recovery
Hard Drive Upgrade or Replacement
Keyboard Repair or Replacement
Laptop Casing Repair or Replacement
MagSafe Board Replacement
LCD Screen Repair or Replacement
Mac OS X Installation and Upgrade

Memory Upgrade and Replacement
Optical Drive Repair or Replacement
Software Troubleshooting
Fix Video and Graphics Problems
Virus and Spyware Removal
Mac Liquid Damage Repair
Logic Board Repair and Replacement
Murrieta Mac Repair and Upgrade for All Models:
MacBook
MacBook Pro
MacBook Air
iMac G5 + G5 (iSight)
iMac (Intel-based)
iMac (Retina Display)
eMac

Mac mini
Mac Pro
Mac mini Server
Xserve
Xserve G5
iBook G4
PowerBook G4

Mail-In City of Murrieta, California Apple Mac Repair and Upgrade
It doesn't really matter if you are a home user or a business user in Murrieta or Temecula, Riverside County, California; all our customers can look forward to to receive exceptional customer service. At Creative IT, we always aim to provide our Murrieta Apple Mac repair services with the least amount of hassle and fuss.
Contact Creative IT for Murrieta Mac Repairs
If you are based in Murrieta or Temecula, California, please feel free to bring your faulty or damaged Apple Mac desktop or notebook computer to Creative IT repair store in Murrieta, California. You may do so between 9am to 6pm, Monday to Friday. You can contact our team on (213) 986-4855 or by email info@creativeitusa.com.
Easy and Convenient Repair Service.

You can send us your laptop to our shipping address from anywhere in the US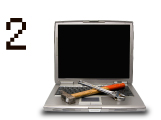 Our technicians will identify the problem and carry out the necessary repairs or upgrades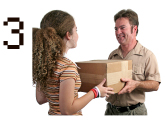 Your laptop is fixed and delivered back to you, as quickly as possible

MONDAY TO FRIDAY
9AM TO 6PM
SATURDAY
APPOINTMENT ONLY
DataRetrieval Office
Creative IT USA INC
27630 Commerce Center Dr, #B
Temecula, CA 92590


(213) 986 4855