WHAT CREATIVE IT USA DOES.
These are some of the many problems creative

it

deals with:
Sony VPCEB Laptop Repair
Creative IT USA offers top quality technical solutions for your Sony VPCEB laptop repair needs. Based in Temecula, California, we provide full range of customized laptop and notebook computer repair and maintenance support services to home and business customers across the United States of America.
At Creative IT USA, our professional technicians have skills in component level troubleshooting and in providing both software and hardware technical services which enable us to fix even complicated laptop issues, particularly liquid spill damage and motherboard issues. No matter whether it is laptop software issue which is caused by data corruption or driver failure or a hardware failure which requires a replacement service, we can fix it quickly to get your notebook back to its ideal operational condition. We offer repair for all types of laptop problems such as laptop not starting up / laptop booting up very slow, screen is blank on startup, notebook overheating, laptop shuts down without warning, laptop keeps restarting, scratched screen, noisy or broken cooling fan, cracked notebook casing, memory failure, AC adapter failed, LCD screen in very dark, faint or dim images on screen, damaged graphics chipset or video card, hard drive makes clicking / grinding noise, notebook turns on then off frequently, DC power jack loose or broken, laptop freezing while gaming, network issues, motherboard failure, spyware or virus infection, keyboard keys stopped working, broken laptop screen and liquid damaged laptop problems.
California Sony VAIO VPCEB Repair and Upgrade Services

Creative IT USA can effectively troubleshoot and solve problems of VPCEB11FM, VPCEB11FM/BI, VPCEB11FM/T, VPCEB11FM/WI, VPCEB11FX, VPCEB11FX/BI, VPCEB11FX/T, VPCEB11FX/WI, VPCEB11GX, VPCEB11GX/BI, VPCEB12FX, VPCEB12FX/BI, VPCEB12FX/T, VPCEB12FX/WI, VPCEB13FX, VPCEB13FX/BIC, VPCEB14FX, VPCEB14FX/BI, VPCEB14FX/T, VPCEB14FX/WI, VPCEB15FM, VPCEB15FM/BI, VPCEB15FM/T, VPCEB15FM/WI, VPCEB15FX, VPCEB15FX/BI, VPCEB15FX/T, VPCEB15FX/WI, VPCEB16FX, VPCEB16FX/B, VPCEB16FX/L, VPCEB16FX/P, VPCEB16FX/W, VPCEB17FX, VPCEB17FX/B, VPCEB17FX/L, VPCEB17FX/P, VPCEB17FX/W, VPCEB190X, VPCEB19FX, VPCEB19GX, VPCEB1AFX, VPCEB1AFX/B, VPCEB1AGX, VPCEB1AGX/BI, VPCEB1BGX, VPCEB1BGX/BI, VPCEB1CGX, VPCEB1CGX/BI, VPCEB1DGX, VPCEB1DGX/BI, VPCEB1EGX, VPCEB1EGX/BI, VPCEB1FGX, VPCEB1FGX/BI, VPCEB1GGX, VPCEB1GGX/BI, VPCEB1HFX, VPCEB1HFX/BI, VPCEB1HGX, VPCEB1HGX/BI, VPCEB1JFX, VPCEB1JFX/B, VPCEB1JFX/G, VPCEB1JFX/L, VPCEB1JFX/P, VPCEB1JFX/W, VPCEB1KGX, VPCEB1KGX/B, VPCEB1KGX/W, VPCEB1LFX, VPCEB1LFX/BI, VPCEB1LFX/WI, VPCEB1MFX, VPCEB1MFX/BI, VPCEB1PFX, VPCEB1PFX/B, VPCEB1QGX, VPCEB1QGX/BI, VPCEB1RGX, VPCEB1RGX/BI, VPCEB1SFX, VPCEB1SFX/BI, VPCEB1SFX/BIC, VPCEB1TFX, VPCEB1TFX/B, VPCEB1TFX/BI, VPCEB1TGX, VPCEB1TGX/B, VPCEB22FX, VPCEB22FX/BI, VPCEB22FX/PI, VPCEB22FX/WI, VPCEB23FM, VPCEB23FM/BI, VPCEB23FM/T, VPCEB23FM/WI, VPCEB23FX, VPCEB23FX/BI, VPCEB23FX/PI, VPCEB23FX/T, VPCEB23FX/WI, VPCEB24FX, VPCEB24FX/BI, VPCEB24FX/PI, VPCEB24FX/T, VPCEB24FX/WI, VPCEB25FX, VPCEB25FX/BI, VPCEB25FX/PI, VPCEB25FX/T, VPCEB25FX/WI, VPCEB26FX, VPCEB26FX/BI, VPCEB26FX/PI, VPCEB26FX/T, VPCEB26FX/WI, VPCEB26GM, VPCEB26GM/BI, VPCEB26GM/T, VPCEB26GM/WI, VPCEB26GX, VPCEB26GX/BI, VPCEB26GX/T, VPCEB26GX/WI, VPCEB27FX, VPCEB27FX/B, VPCEB27FX/G, VPCEB27FX/L, VPCEB27FX/P, VPCEB27FX/W, VPCEB28FX, VPCEB28FX/B, VPCEB28FX/G, VPCEB28FX/L, VPCEB28FX/P, VPCEB28FX/W, VPCEB290X, VPCEB2FFX, VPCEB2FFX/B, VPCEB2GFX, VPCEB2GFX/B, VPCEB2HFX, VPCEB2HFX/B, VPCEB2JFX, VPCEB2JFX/B, VPCEB2JFX/G, VPCEB2JFX/L, VPCEB2JFX/P, VPCEB2JFX/W, VPCEB2KGX, VPCEB2KGX/B, VPCEB2LGX, VPCEB2LGX/BI, VPCEB2MGX, VPCEB2MGX/BI, VPCEB2NGX, VPCEB2NGX/BI, VPCEB2PGX, VPCEB2PGX/BI, VPCEB2RFX, VPCEB2RFX/B, VPCEB2RFX/G, VPCEB2RFX/L, VPCEB2RFX/P, VPCEB2RFX/W, VPCEB2SFX, VPCEB2SFX/B, VPCEB2SFX/G, VPCEB2SFX/L, VPCEB2SFX/P, VPCEB2SFX/W, VPCEB2TFX, VPCEB2TFX/B, VPCEB2TFX/BI, VPCEB2TFX/L, VPCEB2TFX/P, VPCEB2TFX/W, VPCEB2TGX, VPCEB2TGX/BI, VPCEB2UFX, VPCEB2UFX/BI, VPCEB2YFX, VPCEB2YFX/BI, VPCEB31FX, VPCEB31FX/BJ, VPCEB31FX/T, VPCEB31FX/WI, VPCEB32FM, VPCEB32FM/WI, VPCEB32FX, VPCEB32FX/BJ, VPCEB32FX/T, VPCEB32FX/WI, VPCEB33FM, VPCEB33FM/BJ, VPCEB33FM/WI, VPCEB33FX, VPCEB33FX/BJ, VPCEB33FX/T, VPCEB33FX/WI, VPCEB33GX, VPCEB33GX/BJ, VPCEB33GX/T, VPCEB33GX/WI, VPCEB35FX, VPCEB35FX/BJ, VPCEB35FX/WI, VPCEB36GM, VPCEB36GM/BJ, VPCEB36GX, VPCEB36GX/BJ, VPCEB37FX, VPCEB37FX/BJ, VPCEB37FX/T, VPCEB37FX/WI, VPCEB390X, VPCEB3AFM, VPCEB3AFM/BJ, VPCEB3AFM/T, VPCEB3AFM/WI, VPCEB3AFX, VPCEB3AFX/BJ, VPCEB3AFX/T, VPCEB3AFX/WI, VPCEB3BFX, VPCEB3BFX/B, VPCEB3BFX/L, VPCEB3BFX/W, VPCEB3CFX, VPCEB3CFX/BJ, VPCEB3CFX/WI, VPCEB3DFX, VPCEB3DFX/BJ, VPCEB3EFX, VPCEB3EFX/BJ, VPCEB3FGX, VPCEB3FGX/BJ, VPCEB3GGX, VPCEB3GGX/BJ, VPCEB3HGX, VPCEB3HGX/BJ, VPCEB3JGX, VPCEB3JGX/BJ, VPCEB3KFX, VPCEB3KFX/BJ, VPCEB3KFX/WI, VPCEB3LFX, VPCEB3LFX/BJ, VPCEB3MFX, VPCEB3MFX/BJ, VPCEB3MFX/WI, VPCEB3NFX, VPCEB3NFX/B, VPCEB3NFX/BJ, VPCEB3PGX, VPCEB3PGX/BJ, VPCEB3QFX, VPCEB3QFX/WI, VPCEB3RFX, VPCEB3RFX/V, VPCEB3SGX, VPCEB3SGX/BJ, VPCEB3TFX, VPCEB3TFX/T, VPCEB42FM, VPCEB42FM/BJ, VPCEB42FM/T, VPCEB42FM/WI, VPCEB42FX, VPCEB42FX/BJ, VPCEB42FX/T, VPCEB42FX/WI, VPCEB43FX, VPCEB43FX/BJ, VPCEB43FX/T, VPCEB43FX/WI, VPCEB44FX, VPCEB44FX/BJ, VPCEB44FX/T, VPCEB44FX/WI, VPCEB45FX, VPCEB45FX/BJ, VPCEB45FX/T, VPCEB45FX/WI, VPCEB46FX, VPCEB46FX/BJ, VPCEB46FX/T, VPCEB46FX/WI, VPCEB47GM, VPCEB47GM/BJ, VPCEB47GM/T, VPCEB47GM/WI, VPCEB490X, VPCEB4AFX, VPCEB4AFX/BJ, VPCEB4AFX/WI, VPCEB4BGX, VPCEB4BGX/BJ, VPCEB4CGX, VPCEB4CGX/BJ, VPCEB4FFX, VPCEB4FFX/BJ, VPCEB4GFX, VPCEB4GFX/BJ, VPCEB4HGX, VPCEB4HGX/BJ, VPCEB4KFX, VPCEB4KFX/BJ, VPCEB4LFX, VPCEB4LFX/BJ, VPCEB4MFX, VPCEB4MFX/B, VPCEB4MFX/L and VPCEB4MFX/W notebook models. A few of our quick turnaround Sony VPCEB series notebook repair services include laptop screen repair / replacement, memory (RAM) upgrade, operating system upgrade and installation, battery / power supply replacement, hard drive replacement or upgrade, DC power jack repair / replacement, display hinge replacement, replacement of screen backlight and inverter, DVD drive replacement, motherboard repair / replacement, keyboard repair and replacement, hard drive data recovery, troubleshooting graphics processing unit (GPU) / video card problems and virus and spyware removal.
Contact Creative IT USA today on (951) 365-2144 or email us at info@creativeitusa.com to receive a cost-effective Sony VPCEB series laptop repair solution for your model.
Easy and Convenient Repair Service.

You can send us your laptop to our shipping address from anywhere in the US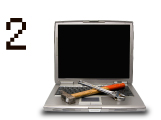 Our technicians will identify the problem and carry out the necessary repairs or upgrades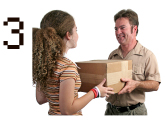 Your laptop is fixed and delivered back to you, as quickly as possible

MONDAY TO FRIDAY
9AM TO 6PM
SATURDAY
APPOINTMENT ONLY
DataRetrieval Office
Creative IT USA INC
27630 Commerce Center Dr, #B
Temecula, CA 92590


(213) 986 4855