WHAT CREATIVE IT USA DOES.
These are some of the many problems creative

it

deals with:
Sony VAIO VGN-AR Laptop Repair
Creative IT USA offers professional Sony VAIO VGN-AR laptop repair solutions to get back your laptop to its original working condition. Based in City and County of Murrieta, California, we deliver affordable technical services to clients all over USA and Canada. Our highly trained Sony VAIO laptop repair technicians have years of experience in dealing with all Sony VGN-AR series notebook computer models.
At Creative IT USA, we specialize in Sony VAIO VGN-AR laptop repair for all kinds of residential and business technical needs. From hardware services such as replacing damaged LCD screens or board-level parts to software solutions including troubleshooting operating system issues or virus-infected notebook problems, we offer a comprehensive repair solution. We offer expert solutions for all common laptop problems such as laptop won't turn on, notebook computer will not boot or start up, system does not recognize any USB device, blue screen stop error messages, not booting into Windows, NVIDIA GeForce 8600M / 8400M graphics processing unit (GPU) failure, notebook LCD screen has lines, power light is on but no display on laptop, laptop overheating and shutting down all of a sudden, distorted video, laptop freezes at a blue or black screen, laptop makes unusual noises, hard drive failure (logical / head / mechanical), laptop randomly restarts, blank screen issues, touchpad not responding, CD / DVD drive not working, no video and Wireless network connection failures.
City and County of Murrieta, California Sony VAIO VGN-AR Series Laptop Repair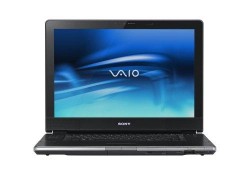 Our full range of Sony VAIO VGN-AR laptop repair solutions include:
Motherboard repair / replacement
LCD screen and inverter repair / replacement
CD / DVD drive upgrade / replacement
Keyboard repair / replacement
Software and hardware upgrade / installation
Operating system reinstallation / upgrade
Hard drive data recovery
Virus / spyware detection and removal
Resolving NVIDIA GeForce GPU graphics issues
Nationwide Mail-In USA Sony VAIO Notebook Repair and Replacement
Creative IT USA is equipped with latest diagnostic tools which enable us to quickly diagnose your laptop problems and provide you with an accurate assessment of the service required to fix your laptop or notebook model. Before starting any Sony VAIO VGN-AR laptop repair job, our technician will contact you with the diagnostic results and an estimated cost for the repair. We will move forward with the repair process only after getting your consent. You can mail in your Sony VAIO laptop to our store address or bring in your damaged laptop to our Murrieta store for repair.
Sony VAIO VGN-AR Notebook Series Troubleshooting and Support
To know more about our Sony VAIO VGN-AR laptop repair services or to get a free quote, please call Creative IT USA on (951) 365-2144 or email us at info@creativeitusa.com.
Easy and Convenient Repair Service.

You can send us your laptop to our shipping address from anywhere in the US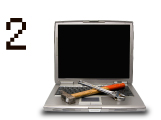 Our technicians will identify the problem and carry out the necessary repairs or upgrades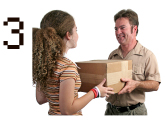 Your laptop is fixed and delivered back to you, as quickly as possible

MONDAY TO FRIDAY
9AM TO 6PM
SATURDAY
APPOINTMENT ONLY
DataRetrieval Office
Creative IT USA INC
27630 Commerce Center Dr, #B
Temecula, CA 92590


(213) 986 4855