WHAT CREATIVE IT USA DOES.
These are some of the many problems creative

it

deals with:
Laptop Keyboard and Mouse Problems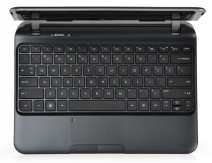 Keyboard or mouse problems, no matter how small, can be an acute problem and seriously restrict the normal use of your machine. These problems can differ widely, from issues with the software malfunctioning or the hardware, like a dislodged key or liquid spill. Unfortunately, these things happen no matter how careful you are with the laptop keyboard and mouse, due to wear and tear over time or accidental damage.
At Creative IT, we are available to diagnose all laptop keyboard and mouse problems through the comprehensive analysis process and then fix the problem in a timely and skilled manner. Sometimes the issue can be resolved easily, while other times you may need a complete laptop keyboard or mouse replacement. Either way, Creative IT is able to help you in a way that is cost-effective and inexpensive. Unlike some other competitors, we strive to get you the best deal possible.
At Creative IT, we have all the latest and most innovative repair technologies as well as a skilled team of engineers and an incredible stock of spare parts for all replacement services. There's really no need to look any further than Creative IT for all your laptop needs in Murrieta, Temecula and throughout Riverside County, California.
Types of Laptop Keyboard and Mouse Problems
There are several different types of laptop keyboard and mouse problems, and these include:
Keyboard or mouse is not responding
Keys typed do not equal the characters that appear on the display
Key on keyboard has become dislodged or partially detached
Keys are only displaying characters occasionally
The keyboard incorrectly outputs some or all characters
Keyboard types letters instead of numbers or vice versa
Inaccurate characters are shown on the screen
Function keys do not respond or are slow to respond
Sticky keys (thanks to dust or liquid)
Debris stuck between the keys
Keyboard lights are flashing sporadically or repeatedly
Touch pad has failed or is acting unusually
Mouse cursor is moving incorrectly or sporadically
The cursor does not move at all
Wireless mouse cursor is slow to respond or does not move at all
Lights on the mouse are flashing repeatedly or sporadically
Murrieta, Temecula Laptop Keyboard and Mouse Repair and Replacement
At Creative IT, we are able to repair or replace laptop keyboards for all Apple, Dell, Toshiba, Asus, Gateway, Fujitsu, HP, Lenovo, Sony, Compaq, IBM, Acer, Panasonic, Siemens and Advent, as well as other lesser known brands and models. We also have a number of spare keyboard mouse parts.
Laptop keyboard and mouse problems can be frustrating to say the least, and can certainly impair normal use of your laptop. That is why Creative IT strives to get the job done quickly and with the minimum amount of fuss. It doesn't matter if you need a simple repair or a complete replacement, our experienced technicians will fix any laptop keyboard and mouse problems while paying special attention to:
Cost-effectiveness
Timely and flexible service
Friendly, welcoming service
Approachable advice on how to avoid problems in the future
Contact Creative IT Today
Creative IT is the perfect solution for while-you-wait or same-day laptop keyboard and mouse replacement or repair services for clients in Murrieta, Temecula and throughout Riverside County, California. You can get in touch by emailing info@creativeitusa.com or by calling us on (213) 986-4855. Alternatively, why not visit out repair center which is open between Monday and Friday from 9am to 6pm. Our friendly team at Creative IT is looking forward to helping you solve all your laptop keyboard and mouse problems!
Easy and Convenient Repair Service.

You can send us your laptop to our shipping address from anywhere in the US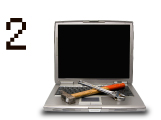 Our technicians will identify the problem and carry out the necessary repairs or upgrades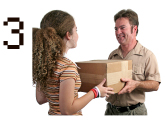 Your laptop is fixed and delivered back to you, as quickly as possible

MONDAY TO FRIDAY
9AM TO 6PM
SATURDAY
APPOINTMENT ONLY
DataRetrieval Office
Creative IT USA INC
27630 Commerce Center Dr, #B
Temecula, CA 92590


(213) 986 4855