WHAT CREATIVE IT USA DOES.
These are some of the many problems creative

it

deals with:
Sony VPCEE Laptop Repair
Creative IT USA is a leading laptop repair store in Murrieta, California, providing a wide range of specialized Sony VPCEE laptop repair and upgrade services to clients across the United States of America. Creative IT USA provides professional laptop and notebook computer maintenance services for individual users and small businesses. Our experienced team of component level engineers can solve your notebook problems, whether you require a hardware repair / replacement or software upgrade.
Quick turnaround Sony VPCEE series notebook repair services we offer include hardware / software maintenance and support, network troubleshooting and secure wireless networking support, virus / spyware and malware removal services, laptop hard drive data recovery services and additional services such as motherboard repair and replacement, hard drive upgrade or replacement, memory / RAM upgrade or replacement hinge replacement, battery replacement, AC adapter / notebook charger replacement, laptop screen repair and replacement, CD / DVD drive replacement, reinstall or upgrade operating system, video card / graphics chip repair, touchpad replacement, inverter / backlight repair and replacement, DC power jack repair and replacement and keyboard repair and replacement at reasonable rates.
California Sony VAIO VPCEE Repair and Upgrade Services

At Creative IT USA, we understand how significant technology is for your personal or business requirements and we will make sure that your will receive the right solution that suits your technical requirements. Our experts can deal with a host of laptop computer problems including laptop won't turn on, laptop battery won't charge, computer won't boot-up, no video issues, blue screen of death, screen keeps flickering, graphics processing unit (GPU) failure, lines across screen, laptop starts up with black screen, laptop was dropped, laptop shuts off randomly, keyboard not working properly, motherboard failure, overheating laptop, notebook cooling fan not working, notebook freezes after startup, software errors and crashes, laptop physical damage, water or liquid spillage damage, loose or broken DC power jack, laptop having trouble when connecting to Wi-Fi and other component level laptop problems of VPCEE21FX, VPCEE21FX/BI, VPCEE21FX/T, VPCEE21FX/WI, VPCEE22FX, VPCEE22FX/BI, VPCEE22FX/T, VPCEE22FX/WI, VPCEE23FX, VPCEE23FX/BI, VPCEE23FX/T, VPCEE23FX/WI, VPCEE25FX, VPCEE25FX/BI, VPCEE25FX/T, VPCEE25FX/WI, VPCEE26FX, VPCEE26FX/BI, VPCEE26FX/T, VPCEE26FX/WI, VPCEE27FM, VPCEE27FM/BI, VPCEE27FM/T, VPCEE27FM/WI, VPCEE28FX, VPCEE28FX/WI, VPCEE29FX, VPCEE29FX/BI, VPCEE29FX/WI, VPCEE31FX, VPCEE31FX/BJ, VPCEE31FX/T, VPCEE31FX/WI, VPCEE32FX, VPCEE32FX/BJ, VPCEE32FX/WI, VPCEE33FX, VPCEE33FX/BJ, VPCEE33FX/WI, VPCEE34FX, VPCEE34FX/BJ, VPCEE34FX/T, VPCEE34FX/WI, VPCEE35FX, VPCEE35FX/BJ, VPCEE35FX/WI, VPCEE37FX, VPCEE37FX/BJ, VPCEE37FX/T, VPCEE37FX/WI, VPCEE3WFX, VPCEE3WFX/BJ, VPCEE3WFX/T, VPCEE3WFX/TC, VPCEE3WFX/WI, VPCEE41FX, VPCEE41FX/BJ, VPCEE41FX/T, VPCEE41FX/WI, VPCEE42FX, VPCEE42FX/BJ, VPCEE42FX/T, VPCEE42FX/WI, VPCEE43FX, VPCEE43FX/BJ, VPCEE43FX/T, VPCEE43FX/WI, VPCEE44FM, VPCEE44FM/BJ, VPCEE44FM/T, VPCEE44FM/WI, VPCEE45FX, VPCEE45FX/BJ, VPCEE45FX/T, VPCEE45FX/WI, VPCEE46FX, VPCEE46FX/BJ, VPCEE46FX/T, VPCEE46FX/WI, VPCEE47FX, VPCEE47FX/BJ, VPCEE47FX/T and VPCEE47FX/WI notebook models.
Contact Creative IT USA today on (951) 365-2144 or email us at info@creativeitusa.com to receive one of the best Sony VPCEE series laptop repair and replacement support in Murrieta.
Easy and Convenient Repair Service.

You can send us your laptop to our shipping address from anywhere in the US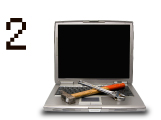 Our technicians will identify the problem and carry out the necessary repairs or upgrades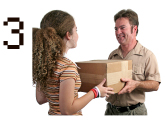 Your laptop is fixed and delivered back to you, as quickly as possible

MONDAY TO FRIDAY
9AM TO 6PM
SATURDAY
APPOINTMENT ONLY
DataRetrieval Office
Creative IT USA INC
27630 Commerce Center Dr, #B
Temecula, CA 92590


(213) 986 4855