WHAT CREATIVE IT USA DOES.
These are some of the many problems creative

it

deals with:
Laptop Error Messages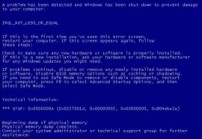 Your laptop may display error messages thanks to a number of problems with your machine. It may have overheated, contracted a virus or there might be an issue with some of your software. Regardless of the source of the problem, laptop error messages can be frustrating and potentially fatal to your laptop if not resolved quickly and efficiently. That is where Creative IT are able to help, with our expert team of technicians and engineers, specialty skills and ability to solve any error messages in a safe and timely manner. You don't need to look any further than Creative IT for all laptop error messages!
Typical Laptop Error Messages
There are a wide variety of laptop error message, but some of the more common types include but are not limited to:
Blue screen error message
Memory Failure or Corruption
Errors during start up, restart or shutdown
Sudden restart or shutdown
Fatal Exception Errors
Windows unsafe
Windows reboot loop
Low Disk Space
Out of Disk Space
Operating System Not Found
Cannot Replace a File in Windows
Multipl_IRP_Complete_Request
AFS2K.SYS"

Unmountable_Boot_Volume
Missing Operating System
Missing NTLDR
Corrupt or Missing LSASS or W32.Sasser.worm
178x - Disk Controller Error
PXE-E61: Media Test Failure
svchost.exe or 0x745f2780
162 - System Options Not Set
LSASS.EXE
IRQL NOT LESS OR EQUAL
Page Fault In NonPaged Area
HARDWARE_DISK Failure
Laptop Error Message Troubleshooting
At Creative IT, our experienced technicians and engineers have expert know-how and knowledge in diagnosing common and less typical software and hardware error messages. This is an important step in the process, as it allows us to proceed with a correct troubleshooting method. Many competitors fail to diagnose error message correctly and this can lead to further problems or having to replace your laptop entirely. Creative IT will always do our best to avoid this and take the most accurate step in solving laptop error messages for clients in Murrieta, Temecula and throughout Riverside County, California.
Creative IT has the skills and workshop setup to troubleshoot and fix error message for all Apple, Dell, Toshiba, Lenovo, Asus, IBM, HP, Fujitsu, Compaq, Acer, Gateway, Alienware, Panasonic, Packard Bell, Sager, Sony, Siemens and eMachines notebook models. We can also repair less common models and brands.
Creative IT not only has the practical abilities to help with laptop error messages, but we also go about all our repairs in a friendly, timely and cost-effective manner. It really is a winning combination! It doesn't matter if you are a home user, small business or large corporation; we treat all our customers with the same amount of respect and customer care.
Contact Creative IT Today
Get in touch with Creative IT today! Clients in Murrieta, Temecula and throughout Riverside County, California can contact the team by emailing info@creativeitusa.com or by calling (213) 986-4855. Otherwise, if it is easy for you please visit our repair center that is open between the hours of 9am to 6pm, Monday to Friday. Creative IT is looking forward to assisting you with any of your laptop error messages!
Easy and Convenient Repair Service.

You can send us your laptop to our shipping address from anywhere in the US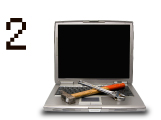 Our technicians will identify the problem and carry out the necessary repairs or upgrades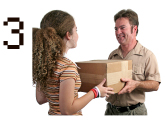 Your laptop is fixed and delivered back to you, as quickly as possible

MONDAY TO FRIDAY
9AM TO 6PM
SATURDAY
APPOINTMENT ONLY
DataRetrieval Office
Creative IT USA INC
27630 Commerce Center Dr, #B
Temecula, CA 92590


(213) 986 4855