WHAT CREATIVE IT USA DOES.
These are some of the many problems creative

it

deals with:
Sony Laptop Motherboard Repair
Creative IT is a California-based Sony laptop repair company, mainly focusing on Sony laptop motherboard repair services. We have a team of professionally trained technicians to repair any make of Sony laptop with any software or hardware issue. We offer reliable notebook motherboard repair services for home and office clients all over USA and Canada.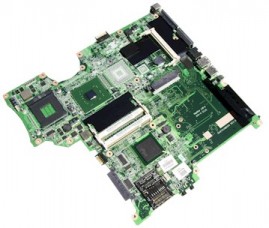 Creative IT USA has an in-house Sony laptop motherboard repair facility well equipped with most advanced diagnostic equipment and BGA rework stations to provide you with quality repairs. We offer top quality BGA rework reflow and BGA reballing services for defective graphics chipset / graphics processing unit or GPU. Our expert component level Sony laptop motherboard replacement and support services include controller IC replacement, power IC replacement, DC jack and fuse replacement as well as BIOS upgrade services. No matter if any physical motherboard damage has occurred as a result of dropped laptop or liquid spillage or power surge damage, we can get the notebook mainboard or system board fixed for you.
California Component Level Sony Laptop Motherboard Repair
We specialize in Sony laptop motherboard repair services for the following technical issues:
Notebook fails to startup properly
Laptop display with lines
Laptop hanging / freezing sporadically
Distorted video display
CD / DVD drive not responding
Wi-Fi connection not working
3 beeps from laptop and no video display
Laptop overheating and shutting down
Laptop screen goes dim or faint
Laptop shows duplicate images
Blank notebook screen due to NVIDIA graphics chip failure
Nationwide Mail-In Sony VAIO Notebook Motherboard Replacement and Repair


When you choose Creative IT for your Sony laptop motherboard repair for VGN-Z, VGN-B, VGN-SR, VGN-TXN, VGN-TZ, VGN-TX, VGN-FE, VGN-T, VGN-FW, VGN-SZ, VGN-S, VGN-FS, VGN-FJ, VGN-CS, VGN-TT, VGN-P, VGN-NS, VGN-NW, VGN-N, VGN-NR, VGN-BX, VGN-FZ, VGN-CR, VGN-C, VGN-BZ, VGN-AX, VGN-AR, VGN-AW, VGN-A, VPCEL, VPCYB, VPCY, VPCX, VPCSC, VPCW, VPCSE, VPCEG, VPCEH, VPCP, VPCSB, VPCSA, VPCS, VPCB, VPCF, VPCEJ, VPCZ, VPCEF, VPCEE, VPCEB, VPCEC, VPCEA, VPCCW, VPCCB, VPCCA and VPCM notebook series, you will be ensured that your job will be done accurately, on-time and within your budget. Our full range of repair solutions including complete Sony laptop motherboard replacement services are backed by a 3 month warranty.
Creative IT USA makes it easy to get your laptop motherboard fixed uncomplicated with convenient mail-in services through FedEx shipping service. You can also drop off your Sony VAIO laptop at our repair store in Murrieta, California; anytime Monday through Friday, 9:00 am to 6.00 pm.
For any kind of Sony laptop motherboard problems and troubleshooting needs, feel free to contact us at (951) 365-2144 or send an email to us at info@creativeitusa.com. You can also fill out our quick contact form to get a free USA Sony laptop motherboard repair quote.
Easy and Convenient Repair Service.

You can send us your laptop to our shipping address from anywhere in the US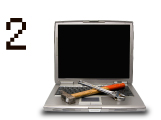 Our technicians will identify the problem and carry out the necessary repairs or upgrades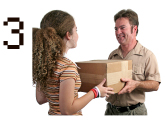 Your laptop is fixed and delivered back to you, as quickly as possible

MONDAY TO FRIDAY
9AM TO 6PM
SATURDAY
APPOINTMENT ONLY
DataRetrieval Office
Creative IT USA INC
27630 Commerce Center Dr, #B
Temecula, CA 92590


(213) 986 4855