WHAT CREATIVE IT USA DOES.
These are some of the many problems creative

it

deals with:
Laptop Data Loss Situations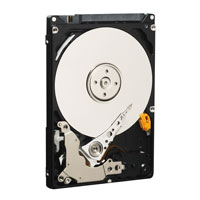 When you lose precious data or irreplaceable files it can be a pretty harrowing experience. Your laptop may have suffered from hard drive failure or software malfunction that has led to loss or corruption of certain files and folders. However, it is important to know that if you utilize the data loss repair services at Creative IT, your invaluable data is retrievable no matter the situation at hand. That's a reassuring promise!
Common Laptop Hard Drive Data Loss Situations
Unfortunately, there are many different causes of laptop hard drive data loss, both accidental and through misuse. Some of these include:
Physical damage to the laptop
Unintentional deletion of data
Accidental reformatting of partitions
Accidental or automated overwriting of files
Repartitioned or formatted hard drives
File system corruption
Operating system malfunction
Corruption or failure of Windows registry
Defective hard disk drive heads
Hard disk drive motor failure
Hard disk crashed
Hard disk component corruption or failure
Improper system start-up or shutdown

Internal motor or mechanical failure
Hard drive not recognised or detected in BIOS
Media surface damage or liquid spill
Boot sector or partition problems
Malware, spyware or virus attack
Mechanical failure
Power surges, failure or outages
Natural disasters such as lightening
Logic board failure
Hard drive printed circuit board (PCB)
Corruption of NTFS or FAT file system
Partition table errors
Damaged software or firmware
Temecula, Murrieta Laptop Data Recovery by Creative IT
If you have experienced any kind of data loss situation and require reliable laptop data recovery services, then look no further than Creative IT.
We provide standard and express data recovery services for clients in Murrieta, Temecula and throughout Riverside County, California for all Dell, Toshiba, IBM, Apple, HP, Gateway, Fujitsu, Asus, Lenovo, Compaq, Acer, Panasonic, Sony, Siemens, Sager, and Advent models, as well as all other lesser known models and brands.
Creative IT can expertly recover lost or corrupted laptop hard drive data from the following file and operating systems:
Windows
Macintosh
Novell
UNIX
LINUX
Raid 0, Raid 5 Data Recovery
San Data Recovery
Customer Service is a Priority
At Creative IT, we understand that a great service needs to be complimented with a friendly approach. That is why all our team members strive to provide an incredible customer service with pleasant advice, a timely turn around and an extremely cost effective repair. All of these promises are guaranteed to all home and office users in Murrieta, Temecula and throughout Riverside County, California.
Contact Creative IT
Don't hesitate getting in touch with Creative IT for all your laptop data loss situations and any other repair or replacement services. You can contact the team by calling (213) 986-4855 or by emailing info@creativeitusa.com. Also, please feel free to visit our repair center that is open between the hours of 9am to 6pm, Monday to Friday. We offer a same-day or while you wait service for all customers.
Easy and Convenient Repair Service.

You can send us your laptop to our shipping address from anywhere in the US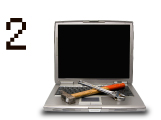 Our technicians will identify the problem and carry out the necessary repairs or upgrades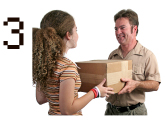 Your laptop is fixed and delivered back to you, as quickly as possible

MONDAY TO FRIDAY
9AM TO 6PM
SATURDAY
APPOINTMENT ONLY
DataRetrieval Office
Creative IT USA INC
27630 Commerce Center Dr, #B
Temecula, CA 92590


(213) 986 4855