WHAT CREATIVE IT USA DOES.
These are some of the many problems creative

it

deals with:
Sony VPCS Laptop Repair

Creative IT USA is a nationwide full-service Sony VPCS laptop repair store specializing in component level notebook repair and replacement services. Some of our specialized services include motherboard repair and replacement, laptop LCD screen repair and replacement, laptop hard drive replacement and upgrades, keyboard repair and replacement, touchpad replacement, laptop battery replacement, software troubleshooting and support, liquid damage repair, video card / graphics chip repair, DC power jack repair and replacement, virus and spyware removal and protection and specialist hard drive data recovery and backup services.
With the most advanced diagnostic capabilities, repair equipment and extensive spare parts inventory, we can sort out any kind of laptop computer problem within the shortest turnaround time possible. We work with all types of common laptop issues such as laptop running slow, AC adapter failure, laptop not powering on, laptop has power but not booting, blue screen error messages, random power off issues, no sound or video, no charge, broken screen hinges, Windows startup problems, laptop battery not charging when plugged in, problems with sleep mode, motherboard failure, noisy laptop fan, vertical or horizontal lines or spots on the display, backlight lamp failure, dropped laptop, system do not recognize devices, defective BIOS chip, software or driver installation issues, virus infection problems, screen inverter failure, Wireless Network connection issues and liquid damaged laptop problems. As a nationwide laptop repair store, we support both drop off as well as mail-in Sony VPCS series notebook repair requests.
California Sony VAIO VPCS Repair and Upgrade Services
For more information regarding our Sony VPCS series laptop repair and pricing for VPCS111FM, VPCS111FM/S, VPCS131FM, VPCS131FM/S, VPCS132FX, VPCS132FX/B, VPCS132FX/S, VPCS132FX/Z, VPCS132FX/ZI, VPCS132GX, VPCS132GX/B, VPCS132GX/S, VPCS132GX/Z, VPCS132GX/ZI, VPCS134GX, VPCS134GX/B, VPCS134GX/S, VPCS134GX/Z, VPCS134GX/ZI, VPCS135FX, VPCS135FX/B, VPCS135FX/S, VPCS137GX, VPCS137GX/B, VPCS137GX/S, VPCS137GX/Z, VPCS137GX/ZI, VPCS1390X, VPCS13AGX, VPCS13AGX/B, VPCS13BFX, VPCS13BFX/B, VPCS13CGX, VPCS13CGX/B, VPCS13DGX, VPCS13DGX/B, VPCS13EGX, VPCS13EGX/B, VPCS13FGX, VPCS13FGX/B, VPCS13GGX, VPCS13GGX/B, VPCS13HGX, VPCS13HGX/B, VPCS13SGX, VPCS13SGX/Z and VPCS13SGX/ZI models, please contact Creative IT USA on (951) 365-2144 or send an email to us at info@creativeitusa.com.
Easy and Convenient Repair Service.

You can send us your laptop to our shipping address from anywhere in the US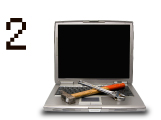 Our technicians will identify the problem and carry out the necessary repairs or upgrades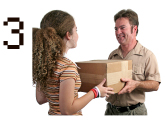 Your laptop is fixed and delivered back to you, as quickly as possible

MONDAY TO FRIDAY
9AM TO 6PM
SATURDAY
APPOINTMENT ONLY
DataRetrieval Office
Creative IT USA INC
27630 Commerce Center Dr, #B
Temecula, CA 92590


(213) 986 4855