WHAT CREATIVE IT USA DOES.
These are some of the many problems creative

it

deals with:
Laptop Motherboard Problems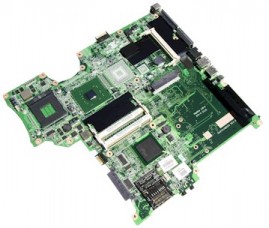 When your laptop motherboard becomes defective or damaged, it is essential that you get it assessed by professionals in order to avoid further problems and to have it repaired or replaced and quickly and cost-effectively as possible. Creative IT is your best option in this case, since we can offer a great customer service coupled with expert repairs and replacements for all laptop motherboard problems and more.
There are many different ways in which a laptop motherboard can become faulty, whether over time due to normal use, or an accident which causes some kind of damage. In some cases your motherboard may be damaged beyond repair and will need a complete replacement, whereas otherwise it may just require a simple same-day repair. Either way, Creative IT is here to help!
Common Signs of Laptop Motherboard Problems
Bad failing BIOS chip
Blue Screen or other error messages
Laptop restarts randomly
No or dim display
Laptop screen distortion
Black or white screen
Fan works constantly
Video display problems
Laptop acts strangely
Laptop hangs or freezes
Laptop shows no signs of life or no power
Start up and shut down problems
Operating System Not Found

Damaged or loose DC power jack
USB ports not working
Battery does not function or charge
Laptop generates heat
Laptop operates slowly
BIOS shows incorrect product number
Missing NTLDR serious error message
Missing Operating System error message
PXE-E61: Media Test Failure error
178x - Disk Controller Error Message
162 - System Options Not Set Error Message
Certain components won't work normally
Solving Laptop Motherboard Problems
At Creative IT we are regularly faced with a number of problems concerning laptop motherboards. The expert team of component level laptop motherboard repair engineers and technicians have years of experience and the practical knowledge to troubleshoot various motherboard problems. Thanks to our state of the art facility and incredible stock of spare motherboards and motherboard parts, we are able to repair or replace faulty motherboards for clients in Murrieta, Temecula and throughout Riverside County, California quickly and efficiently.
We offer expert level laptop motherboard repair and replacement services for all makes and models, including but not limited to: Dell, Alienware, HP, Gateway, Apple, Toshiba, Asus, Siemens, IBM, Sony, Fujitsu, Lenovo, Compaq, Acer, Sager, Panasonic, Packard Bell, and Advent models.
Customer Service is a Priority
Not only do we provide a competent service that you will be one hundred percent satisfied with, but we also strive to maintain a great customer service. We understand how frustrating laptop motherboard problems can be, and so we compliment all our laptop motherboard repair and replacement services with a friendly approach, cost-effective prices and a speedy turn around time. It doesn't matter if you are a home user, small business or large corporation; you can expect to receive the same great customer service from everyone at Creative IT.
Call (213) 986-4855 or by emailing info@creativeitusa.com. Also, if you are able to please feel free to visit our repair center that is open between the hours of 9am to 6pm, Monday to Friday. A friendly team member will be happy to assist you with any laptop motherboard problems, or any other issues that you may be experiencing. We look forward to helping clients based in Murrieta, Temecula and throughout Riverside County, California.
Easy and Convenient Repair Service.

You can send us your laptop to our shipping address from anywhere in the US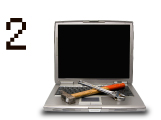 Our technicians will identify the problem and carry out the necessary repairs or upgrades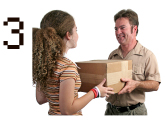 Your laptop is fixed and delivered back to you, as quickly as possible

MONDAY TO FRIDAY
9AM TO 6PM
SATURDAY
APPOINTMENT ONLY
DataRetrieval Office
Creative IT USA INC
27630 Commerce Center Dr, #B
Temecula, CA 92590


(213) 986 4855