WHAT CREATIVE IT USA DOES.
These are some of the many problems creative

it

deals with:
Sony VPCP Laptop Repair
At Creative IT USA, we pride ourselves on offering top quality Sony VPCP laptop repair and maintenance support services at reasonable prices. We are a leading laptop and notebook computer repair store in Murrieta, California, providing repair and service for all notebook models of the Sony VAIO series.
Creative IT USA offers fast and affordable Sony VPCP series notebook repair services for all types of common laptop computer problems such as cracked or broken screens, broken display hinges, laptop overheating, laptop will not turn on, random shutdown issues, system freezes, laptop power issues, hard drive is failing / crashed hard drive, screen remains black, memory slot issues, laptop does not boot up, blue screen of death, motherboard failure, short and long beeps, laptop was dropped, noisy CPU fan, laptop restarts immediately after turning on, laptop error messages, laptop battery won't charge, keyboard not functioning, USB ports stopped working, laptop shuts down unexpectedly, AC adapter failure, CD/DVD drive failure, flickering laptop screen, broken keys on laptop keyboard, network connection problems and liquid spilled laptop problems.
California Sony VAIO VPCP Repair and Upgrade Services
Creative IT USA offers same-day turnaround services such as DC power jack repair / replacement, keyboard repair and replacement, battery replacement, AC power adapter replacement, touchpad replacement, RAM memory upgrade, hinge replacement, operating system or software installation and upgrade services and optical drive replacement. We also provide specialized services such as motherboard repair / replacement, virus / spyware / malware removal, backlight / inverter repair / replacement, laptop screen repair and replacement and hard drive data recovery services for VPCP111KX, VPCP111KX/B, VPCP111KX/D, VPCP111KX/G, VPCP111KX/P, VPCP111KX/W, VPCP112KX, VPCP112KX/B, VPCP112KX/D, VPCP112KX/G, VPCP112KX/P, VPCP112KX/W, VPCP113KX, VPCP113KX/B, VPCP113KX/D, VPCP113KX/G, VPCP113KX/P, VPCP113KX/W, VPCP114KX, VPCP114KX/B, VPCP114KX/D, VPCP114KX/G, VPCP114KX/P, VPCP114KX/W, VPCP116KX, VPCP116KX/B, VPCP116KX/D, VPCP116KX/G, VPCP116KX/P, VPCP116KX/W, VPCP118KX, VPCP118KX/B, VPCP118KX/D, VPCP118KX/G, VPCP118KX/P, VPCP118KX/W, VPCP11SKX, VPCP11SKX/BI and VPCP11SKX/PI notebook computer models.
If you are having any problem with your Sony laptop models, just give us a call on (951) 365-2144 or forward your Sony VPCP series laptop repair request to us at info@creativeitusa.com.
Easy and Convenient Repair Service.

You can send us your laptop to our shipping address from anywhere in the US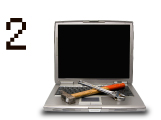 Our technicians will identify the problem and carry out the necessary repairs or upgrades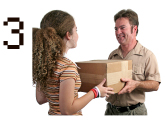 Your laptop is fixed and delivered back to you, as quickly as possible

MONDAY TO FRIDAY
9AM TO 6PM
SATURDAY
APPOINTMENT ONLY
DataRetrieval Office
Creative IT USA INC
27630 Commerce Center Dr, #B
Temecula, CA 92590


(213) 986 4855