WHAT CREATIVE IT USA DOES.
These are some of the many problems creative

it

deals with:
Toshiba Tecra Laptop Repair
Located in California, Creative IT USA specializes in fast and reliable Toshiba Tecra laptop repair services. We work on all types of laptop and notebook models of the Toshiba Tecra series and perform all kinds of software and hardware troubleshooting and repair services. We offer personalized Toshiba laptop repair services for residential clients and businesses all over USA and Canada.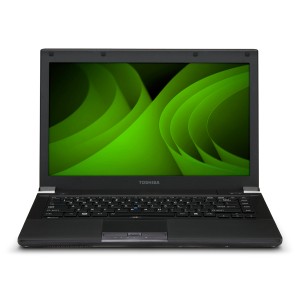 Creative IT USA has complete in-house diagnostic and repair facilities to meet your Toshiba Tecra laptop repair needs in a better and more affordable way. Our certified and skilled technicians have years of experience in the field of component level motherboard repairs, advanced data recovery and retrieval techniques and network troubleshooting services.
We handle all types of laptop issues including no power or dead laptop, CD / DVD not working, battery performance issues, AC adapter not working, corrupted BIOS, USB connectivity issues, unexpected error and lock up issues, notebook shuts down intermittently, Blue Screen Errors (Stop Errors), laptop starts with beeping sound and there is no display on screen, laptop overheating, keyboard or touchpad not working correctly, connection issues on Wi-Fi Network, USB port issues, cracked or broken laptop screen, laptop keeps shutting down or restarting, lines on notebook display, hard drive is not working correctly, notebook hangs / lockups / stops responding and broken DC power jack.
California Toshiba Tecra Laptop Repair and Upgrade Services
Our full-service Toshiba Tecra laptop repair includes:
Hardware upgrades (memory / hard drive)
Software installation and upgrade
Motherboard repair and replacement
Hard drive data recovery
Keyboard repair and replacement
Virus, adware and malware removal
Laptop touchpad replacement
DC power jack replacement
LCD screen repair and replacement
Nationwide Mail-In Toshiba Laptop Repair and Upgrade
At Creative IT, we know how important it is for you to get your laptop running and we respond promptly to your Toshiba Tecra laptop repair needs for the entire series including A5-S136, A5-S237, A5-S329, A5-S3291, A5-S3292, A8-EZ8311, A8-EZ8312, A8-EZ8313, A8-EZ8411, A8-EZ8412, A8-EZ8413, A8-ST3612, A9-S9012X, A9-S9013, A9-S9013X, A9-S9014, A9-S9015X, A9-S9016X, A9-S9017, A9-S9018V, A9-S9018X, A9-ST9001, A9-ST9002, A10-S3501, A10-S3511, A10-S3551, A10-S3552, A10-S3553, A10-SP5801, A10-SP5801A, A10-SP5801C, A10-SP5802, A10-SP5802A, A11-S3512, A11-S3520, A11-S3521, A11-S3522, A11-S3530, A11-S3531, A11-S3532, A11-S3540, A11-S3541, A11-SP5001L, A11-S3510, A11-S3511, A11-SP5001M, A11-SP5002L, A11-SP5002M, A11-SP5003L, A11-SP5003M, A11-SP5010L, A11-SP5010M, A11-SP5011L, A11-SP5011M, A11-SP5012, A11-SP5013, A11-ST3500, A11-ST3501, A11-ST3502, A11-ST3503, A11-ST3504, A11-W3540, L2-S011, L2-S022, L2-SP141, M1, M2, M2-S319, M2-S339, M2-S410, M2-S430, M2-S519, M2-S530, M2-S539, M2-S5392, M2-S630, R840-S8420, R840-S8422, R840-S8430, R840-S8440, R840-S8442, R840-S8450, R840-SP3254M, R840-SP3255M, R840-SP4130, R850-S8511, R850-S8512, R850-S8513, R850-S8515, R850-S8519, R850-S8520, R850-S8522, R850-S8529 and R850-S8530 notebook models.
We can return back your laptop in the best working condition either the same day or within the next 24 hours in most cases. Specialized services such as LCD screen replacement and DC jack repair can be completed while you wait. Labor and parts on all laptop repairs and replacement services we provide are warranted for a period of 3 months.
You can either ship your laptop to us or drop it off at our Murrieta store location. We can also send you a pre-labeled FedEx laptop box upon your request.
Contact us with any questions you have regarding our USA Toshiba Tecra laptop repair services. Give us a call on (951) 365-2144 or send an email to us at info@creativeitusa.com. Our office hours are from 9:00 am to 6.00 pm Monday through Friday.
Easy and Convenient Repair Service.

You can send us your laptop to our shipping address from anywhere in the US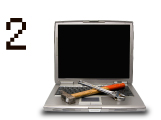 Our technicians will identify the problem and carry out the necessary repairs or upgrades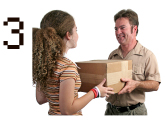 Your laptop is fixed and delivered back to you, as quickly as possible

MONDAY TO FRIDAY
9AM TO 6PM
SATURDAY
APPOINTMENT ONLY
DataRetrieval Office
Creative IT USA INC
27630 Commerce Center Dr, #B
Temecula, CA 92590


(213) 986 4855