WHAT CREATIVE IT USA DOES.
These are some of the many problems creative

it

deals with:
Toshiba Satellite Laptop Repair
Creative IT USA, a leading provider of Toshiba laptop repair services in California, offers expert Toshiba Satellite laptop repair services. We can troubleshoot and fix all models of laptops and notebooks of the Toshiba Satellite series. We have certified technicians skilled in all aspects of laptop services including repair, replacement, upgrade and maintenance support. We provide customized technical support that suits business as well as individual requirements.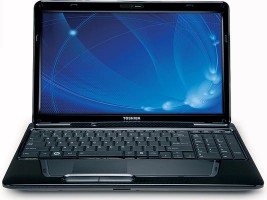 Whether you require assistance with hardware repairs, software failure, laptop running extremely slow, wireless networking or virus issues, Creative IT is ready to provide you with immediate Toshiba Satellite laptop repair solutions. We offer quality repair procedures for all types of laptop problems including dead motherboard or no power, notebook does not start up, broken or cracked LCD screen, bad laptop video card or graphics card, dim or faint LCD display, USB devices are not functioning properly, system keeps on rebooting again and again, noisy laptop fan, Blue screen appears while starting Windows, laptop overheating and shutting down, system will not boot from hard drive, CD / DVD drive not reading disks, laptop liquid damage, laptop backlight problems, CPU fan not working, hard drive errors, broken DC power jack, keyboard is not working properly and laptop battery not charging.
California Toshiba Satellite Laptop Repair and Upgrade Services
Our Toshiba Satellite laptop repair includes support with any of the following services:
LCD screen / backlight replacement
Hard drive replacement and upgrade
Laptop motherboard repair and replacement
Laptop memory (RAM) upgrade
Windows operating system installation
Software and firmware updates
Hard drive data recovery
Virus / spyware prevention and removal
Laptop DC power jack repair / replacement
Laptop keyboard or touchpad replacement
Nationwide Mail-In Toshiba Laptop Repair and Upgrade
At Creative IT USA, we stock a wide array of Toshiba laptop spare parts and any of your broken or damaged laptop hardware components can be replaced with genuine new part. We offer same-day repair and replacement services for laptop screens and DC power jacks.
All our Toshiba Satellite laptop repair services come with a 90 day warranty (back to base). To support our clients across USA and Canada, we provide mail-in laptop repair assistance through FedEx shipping service.
Please call us today on (951) 365-2144 and our expert technicians will be happy to assist you with your queries. You can also request a free USA Toshiba Satellite laptop repair quote by emailing us at info@creativeitusa.com. You can visit our store anytime Monday to Friday, 9:00 AM to 6:00 PM.
Easy and Convenient Repair Service.

You can send us your laptop to our shipping address from anywhere in the US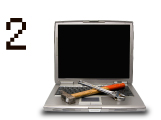 Our technicians will identify the problem and carry out the necessary repairs or upgrades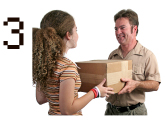 Your laptop is fixed and delivered back to you, as quickly as possible

MONDAY TO FRIDAY
9AM TO 6PM
SATURDAY
APPOINTMENT ONLY
DataRetrieval Office
Creative IT USA INC
27630 Commerce Center Dr, #B
Temecula, CA 92590


(213) 986 4855