WHAT CREATIVE IT USA DOES.
These are some of the many problems creative

it

deals with:
Toshiba Portege Laptop Repair
Creative IT USA offers fast and assured Toshiba Portege laptop repair services for home and business users nationwide. At Creative IT, we specialize in repair, replacement, upgrade and maintenance of all laptop and notebook computers of the Toshiba Portege series.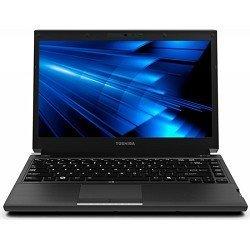 Whether it is just a simple software corruption on your laptop or a cracked laptop screen or faulty power connector or a complex board level failure, we can fix it all quickly and efficiently. Our Toshiba laptop repair technicians are trained to work with the latest BGA rework station, BGA reballing equipment and soldering equipment to provide you with top quality component level Toshiba Portege laptop repair solutions.
Some of the common laptop issues we deal with include laptop not starting up, liquid spilt on laptop, intermittent battery charging, damaged USB port, CD / DVD drive not working, laptop overheating and shutting down, BIOS error appears when laptop is turned on, laptop reboots itself, squeaking or grinding noise from notebook hard drive, garbled imaged on laptop screen, errors on Windows boot and notebook keyboard or touchpad is not working. We provide expert hardware diagnostics, software updates and advanced virus scans to improve the performance of your notebook computer.
California Toshiba Portege Laptop Repair and Upgrade Services
Our quick turnaround services we provide include:
Hardware and software installation
Optical drive repair and replacement
Data recovery and data backup
Keyboard / touchpad replacement
Virus and spyware protection and removal
RAM upgrade and replacement
LCD screen repair and replacement
Motherboard repair and replacement
Hard drive replacement / upgrade
DC power jack repair / replacement
Nationwide Mail-In Toshiba Laptop Repair and Upgrade
With a wide stock of laptop spare parts and accessories for the Toshiba Portege notebook series including M700-S7044X, M700-SP1802, M750-S7201, M750-S7202, M750-S7211, M750-S7212, M750-S7213, M750-S7221, M750-S7222, M750-S7223, M750-S7241, M750-S7242, M750-S7243, M750-SP1801A, M750-SP1801C, M750-SP1801R, M750-SP1904A, M750-SP1904C, M750-SP1904R, M750-ST7258, M780-SP1004L, M780-SP1004M, M780-ST7200, M780-ST7201, M780-ST7202, M780-ST7203, M780-ST7204, R500-S5006V2, R500-S5006X, R830-S8310, R830-S8312, R830-S8320, R830-S8322, R830-S8330, R830-S8332, R830-SP3131, R830-SP3131L, R830-SP3137L, R830-SP3138L, R830-SP3164, R830-SP3164M, R830-SP3173M, R830-SP3174M, R830-SP3276M, R830-SP3277M, R830-ST8300, R835-P50X, R835-P55X, R835-P56X, R835-P70, R835-P75, R835-P81, R835-P83, R835-P84, R835-P86, R835-P88, R835-P89, Z830-BT8300, Z830-S8301, Z830-S8302, Z830-SP3245L, Z835-P330, Z835-P360, Z835-P370, Z835-P372, Z835-SP3201M, Z835-SP3202M, Z835-SP3203M, Z835-SP3240L and Z835-SP3241L models, we can provide replacement of LCD screens, motherboards, power adapters, inverter boards, DC power jacks, USB ports and keyboards at the most competitive rates.
Toshiba Portege laptop repair services such as simple memory upgrades and LCD and LED screen replacement services can be provided while you wait. All repairs we provide are covered by a 3 month warranty.
Customers can ship their damaged laptops via any shipping medium. Creative IT also provides mail-in Toshiba Portege laptop repair assistance via FedEx for customers across USA and Canada. You can also drop in to our Temecula store anytime Monday through Friday, 9:00 am to 6.00 pm.
To get an instant USA Toshiba Portege laptop repair quote, give us a call on (951) 365-2144 or send your request to us at info@creativeitusa.com.
Easy and Convenient Repair Service.

You can send us your laptop to our shipping address from anywhere in the US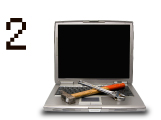 Our technicians will identify the problem and carry out the necessary repairs or upgrades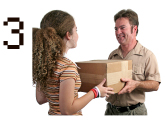 Your laptop is fixed and delivered back to you, as quickly as possible

MONDAY TO FRIDAY
9AM TO 6PM
SATURDAY
APPOINTMENT ONLY
DataRetrieval Office
Creative IT USA INC
27630 Commerce Center Dr, #B
Temecula, CA 92590


(213) 986 4855