WHAT CREATIVE IT USA DOES.
These are some of the many problems creative

it

deals with:
Toshiba Qosmio Laptop Repair
Creative IT USA is a specialized Toshiba Qosmio laptop repair store, focusing on providing customized solutions for business and residential requirements. With experience in all aspects of software and hardware troubleshooting and repairs, we can help you to get your Toshiba Qosmio laptop running like new all over again. Based in Murrieta, we service clients all over the United States and Canada.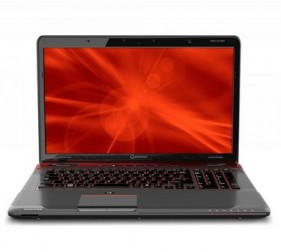 Creative IT USA a team of certified Toshiba laptop repair technicians including hardware engineers and data recovery specialists to provide you with comprehensive Toshiba Qosmio laptop repair services down to the component level. Our laptop repair team can resolve any problem including laptop is not turning on, defective video card / graphics chipset, laptop keeps restarting, faulty power supply, laptop shuts down randomly, flickering LCD display, fuzzy screen, burning smell from laptop, USB port not working, strange beeping sound, problem in connecting camera and other accessories, sticky laptop keyboard, laptop overheating, broken laptop case and motherboard failure. We also offer a wide range of part replacement options based on the damage of your laptop and your preference.
California Toshiba Qosmio Laptop Repair and Upgrade Services
Our professional Toshiba Qosmio laptop repair services include:
Motherboard component level repair
LCD screen repair and replacement
DC power jack replacement
Windows / Linux operating system installation
Windows password removal
Hard drive data recovery
Virus and spyware removal
Laptop memory (RAM) upgrade
Hard drive replacement / upgrade
Keyboard / touchpad replacement
Nationwide Mail-In Toshiba Laptop Repair and Upgrade
At Creative IT, we provide comprehensive diagnosis and repair options for all Toshiba Qosimo laptop and notebook models including X875-SP7201L, X775-SP7203L, X775-SP7160M, X775-SP7102L, X775-SP7101L, X775-Q7387, X775-Q7384, X775-Q7380, X775-Q7275, X775-Q7273, X775-Q7272, X775-Q7270, X775-Q7170, X775-3DV92, X775-3DV82, X775-3DV80, X775-3DV78, X770-ST4N04, X770-BT5G24, X770-BT5G23, X505-SP8915R, X505-SP8915C, X505-SP8915A, X505-SP8130L, X505-Q898, X505-Q896, X505-Q894, X505-Q893, X505-Q892, X505-Q890, X505-Q888, X505-Q887, X505-Q885, X505-Q882, X505-Q880, X505-Q879, X505-Q875, X505-Q870, X505-Q865, X505-Q862, X505-Q860, X505-Q850, X505-Q832, X505-Q830, X505-Q8104X, X505-Q8102X, X505-Q8100X, X500-S1812X, X500-S1812, X500-S1811, X500-S1801, X500-Q930X, X305-SP6828A, X305-Q7253, X305-Q725, X305-Q7203, X305-Q7201, X305-Q720, X305-Q715, X305-Q712, X305-Q7113, X305-Q711, X305-Q710, X305-Q708, X305-Q706, X305-Q705, X305-Q701, G55-Q805, G55-Q804, G55-Q803, G55-Q802, G55-Q801, G45-AV690, G45-AV680, G35-AV660, F755-S5219, F755-3D350, F755-3D320, F755-3D290, F755-3D150, F55-Q506, F55-Q5041, F50-Q551, F45-AV425, F45-AV423, F45-AV413, F45-AV412, F45-AV411B, F45-AV411, F45-AV410, F40-ST4101, F25-AV205, F15-AV201-R, F15-AV201 and E15-AV101.
Just drop-off or mail-in your damaged laptop; Creative IT USA ensures fast and affordable Toshiba Qosmio laptop repair service at the most competitive rates. We can also make an arrangement to send you a FedEx laptop box to make a secure drop off at any nearest FedEx shipping outlet. We offer same day repair for simple hardware and part replacement and memory upgrade requirements. All spare parts supplied and services we carry out will have a 90 day return to base warranty.
Fill in our quick contact form today and get an instant Toshiba Qosmio laptop repair quote. To schedule a repair service, give us a call on (951) 365-2144 or send an email to us at info@creativeitusa.com. We are open Monday through Friday, 9:00 am to 6.00 pm.
Easy and Convenient Repair Service.

You can send us your laptop to our shipping address from anywhere in the US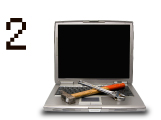 Our technicians will identify the problem and carry out the necessary repairs or upgrades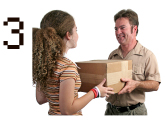 Your laptop is fixed and delivered back to you, as quickly as possible

MONDAY TO FRIDAY
9AM TO 6PM
SATURDAY
APPOINTMENT ONLY
DataRetrieval Office
Creative IT USA INC
27630 Commerce Center Dr, #B
Temecula, CA 92590


(213) 986 4855