WHAT CREATIVE IT USA DOES.
These are some of the many problems creative

it

deals with:
Toshiba Satellite Pro Laptop Repair
Creative IT USA offers quality Toshiba laptop repair services for all kinds of business and individual Toshiba Satellite Pro laptop repair needs. No matter whatever may be the reason for your laptop malfunctioning, including liquid damage, burned components, laptop overheating or impact damage, we can diagnose and repair it efficiently within fast turnaround time.
The Toshiba Satellite Pro laptop repair team at Creative IT is experienced in troubleshooting and fixing all type of software and hardware issues as well as specializes in network configuration, repair and set up support. Our technicians are highly trained to work on all hardware and software related problems including system does not power up, Windows not booting, laptop hangs or stops responding, blue screen of death error, dead laptop, laptop randomly restarts, no sound or video, notebook does not recognize devices, faulty BIOS chip, OS or software installation issues, notebook shuts down intermittently, Internet and network connectivity issues, "you are running out of disk space" message, system running slow, broken or cracked screen, CD / DVD drive is not functioning correctly, battery not charging, notebook battery drains more fast than likely and other component level issues.
California Toshiba Satellite Pro Laptop Repair and Upgrade Services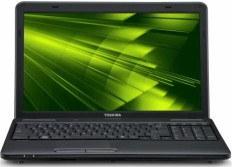 Fast and affordable Toshiba Satellite Pro laptop repair services we offer include:
Motherboard repair and replacement
Laptop backlight / inverter replacement
Laptop screen repair and replacement
DC power jack repair / replacement
Laptop password removal
Keyboard / touchpad replacement
Virus / spyware / Trojan removal
Laptop data recovery solutions
Laptop memory (RAM) upgrade
Hard drive replacement / upgrade
Nationwide Mail-In Toshiba Laptop Repair Uand pgrade
We provide quality hardware component and part replacement services for damaged screens, keyboards, hinges, DC power jacks and hard drives, and all parts and services we provide include a 90 day warranty.
Creative IT offers comprehensive mail-in Toshiba Satellite Pro laptop repair service for customers across USA and Canada. Customers can also choose to bring in their damaged laptop directly to our repair store based in Murrieta in the City and County of Murrieta. We also provide nationwide repair assistance through FedEx shipping service.
Our repair charges are very affordable and we provide a free repair quote before starting the actual repair. We provide service options including same-day, standard and emergency support to meet various repair requirements.
To learn more about our USA Toshiba Satellite Pro laptop repair services, contact us today. You can call us on (951) 365-2144 or forward your queries to us at info@creativeitusa.com. Our office hours are from 9:00 am to 6.00 pm Monday through Friday.
Easy and Convenient Repair Service.

You can send us your laptop to our shipping address from anywhere in the US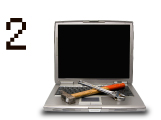 Our technicians will identify the problem and carry out the necessary repairs or upgrades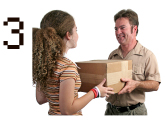 Your laptop is fixed and delivered back to you, as quickly as possible

MONDAY TO FRIDAY
9AM TO 6PM
SATURDAY
APPOINTMENT ONLY
DataRetrieval Office
Creative IT USA INC
27630 Commerce Center Dr, #B
Temecula, CA 92590


(213) 986 4855