WHAT CREATIVE IT USA DOES.
These are some of the many problems creative

it

deals with:
Toshiba Laptop Motherboard Repair
Creative IT is a Toshiba laptop repair store based in City of Murrieta, California, providing affordable Toshiba laptop motherboard repair solutions for all your technical issues. We are specialists in laptop motherboard repair and we offer services within fast turnaround time. Our expert technicians are skilled in troubleshooting and fixing the most challenging motherboard issues for any Toshiba laptop model including Qosmio, Satellite, Satellite Pro, Libretto, Portege and Tecra notebook models.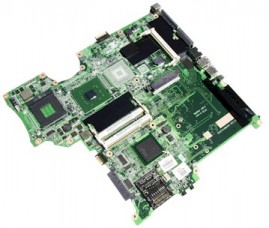 If your laptop turns on and it has no display, it may be due to the graphics chip failure. With expert Toshiba laptop motherboard repair service, we can resolve a variety of motherboard issues including basic component level issues and even the most complex chip-level failures. Our in-house repair store is equipped with state-of-the-art BGA reflow machine, BGA rework station, diagnostic tools and equipment to work with issues related to Southbridge / Northbridge controller and graphics chips. We also provide firmware and BIOS upgrade for different laptop motherboard models.
California Component Level Toshiba Laptop Motherboard Repair
We work with all symptoms of laptop motherboard failures including:
Dead laptop or laptop won't turn on
Laptop is working very slowly
Laptop blue screen error messages (BSoD)
Multiple lines on the notebook screen
USB ports on laptop not working
Laptop makes constant beeping noise
No video on Toshiba laptop screen
Laptop freezing intermittently
Laptop overheating and shuts down
Issues with laptop battery charging
Laptop rebooting constantly
DC power jack is broken, loose or damaged
Laptop stops responding with a black screen
Scrambled or distorted video on Toshiba laptop screen
Nationwide Mail-In Toshiba Notebook Motherboard Replacement and Repair
With a wide stock of notebook motherboards, graphics chip / graphics processing unit, DC power jacks and other components, Creative IT offers quick and efficient Toshiba laptop motherboard repair and replacement services. We ensure top quality repair services and warranty our service and parts for 3 months. We can carry out same day troubleshooting and Toshiba laptop motherboard replacement services based on your urgent requirements.
As a nationwide Toshiba laptop motherboard repair service provider, Creative IT supports clients all over USA and Canada. You can ship your Toshiba laptop yourself or we will make an arrangement to send you a FedEx laptop box with prepaid shipping label.
Call us today on (951) 365-2144 and get your free USA Toshiba laptop motherboard repair quote. For further support, please fill in out quick contact form or send us an email with your Toshiba laptop motherboard replacement requirement to info@creativeitusa.com.
Easy and Convenient Repair Service.

You can send us your laptop to our shipping address from anywhere in the US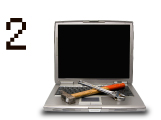 Our technicians will identify the problem and carry out the necessary repairs or upgrades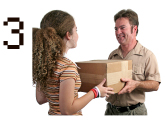 Your laptop is fixed and delivered back to you, as quickly as possible

MONDAY TO FRIDAY
9AM TO 6PM
SATURDAY
APPOINTMENT ONLY
DataRetrieval Office
Creative IT USA INC
27630 Commerce Center Dr, #B
Temecula, CA 92590


(213) 986 4855