WHAT CREATIVE IT USA DOES.
These are some of the many problems creative

it

deals with:
Lenovo Laptop Screen Repair
Creative IT USA offers a range of professional Lenovo laptop screen repair and support solutions for individual as well as business clients. As one of the leading provider of laptop screen repair services, we deliver Lenovo laptop screen replacement services at the most reasonable rates. We offer quick and efficient Lenovo laptop repair and notebook screen repair and replacement support for all Lenovo IdeaPad and ThinkPad laptop and notebook models.
At Creative IT USA, our highly experienced technicians can handle any broken laptop screen problem or LCD or LED display issue you have and fix it and make your notebook function in top working condition. With same day Lenovo laptop screen repair and replacement services, we will have your system back to you in minimal downtime. Laptop display issues that occur due to graphics chip / graphics processing unit or GPU failure can be fixed using our in-house advanced Infrared BGA rework station and reflow equipment. We offer a 3 month warranty on all repair services, whether it is a Lenovo laptop screen replacement or any other component level screen repair job.

Replace or Repair Broken / Cracked / Damaged Lenovo Laptop Screen
With comprehensive Lenovo laptop screen repair services, we can fix all types of LCD and LED display issues including:
Cracked or broken laptop screen
Laptop display suddenly turned black
Distorted display on screen
Vertical or horizontal lines on screen
Dim or faint laptop screen
Laptop display gets completely jumbled
Laptop with backlight or inverter failure
Laptop screen flickering
Blank screen / no image on laptop
Graphics or text are fuzzy or blurred
Bright or dead pixels on Lenovo laptop
Loose or broken laptop hinges
Nationwide Mail-In Lenovo Laptop Screen Repair and Replacement
With mail in Lenovo laptop screen repair solutions, we can meet your repair needs quickly in an easy and convenient manner. You can ship your Lenovo IdeaPad or ThinkPad laptop yourself or we will make an arrangement to send you a safe-ship FedEx laptop box. Once we have received your laptop, we will make a thorough diagnosis and update you with a free repair estimate. Our flexible mail-in laptop repair solutions are offered to clients all over USA and Canada.
If you require an immediate USA Lenovo laptop screen repair assistance, please feel free to call us on (951) 365-2144 You can also send your queries and concerns to us at info@creativeitusa.com. You can drop in to our repair store in Temecula, California anytime Monday through Friday, 9:00 am to 6.00 pm.
Easy and Convenient Repair Service.

You can send us your laptop to our shipping address from anywhere in the US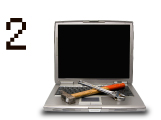 Our technicians will identify the problem and carry out the necessary repairs or upgrades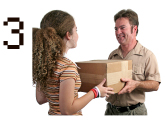 Your laptop is fixed and delivered back to you, as quickly as possible

MONDAY TO FRIDAY
9AM TO 6PM
SATURDAY
APPOINTMENT ONLY
DataRetrieval Office
Creative IT USA INC
27630 Commerce Center Dr, #B
Temecula, CA 92590


(213) 986 4855