WHAT CREATIVE IT USA DOES.
These are some of the many problems creative

it

deals with:
Lenovo Laptop Motherboard Repair
Creative IT is a full-service Lenovo laptop motherboard repair store located in Murrieta, California. At Creative IT USA, our service team is dedicated to provide you with solutions to all technical issues, simple or complex. Our qualified laptop motherboard repair technicians offer specialist troubleshooting and fix for all Lenovo IdeaPad and ThinkPad laptop and notebook models.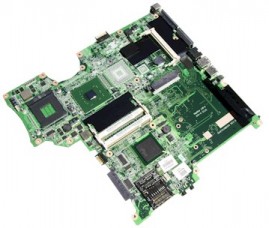 From component level repairs to entire laptop motherboard replacement solution, we can provide you with a wide array of solutions to suit your Lenovo laptop motherboard repair requirements. Using the latest diagnostic techniques, our Lenovo laptop repair technicians and qualified electronics engineers can find out whatever issue is causing problems with your Lenovo laptop model. We have the most advanced solder stations and BGA rework stations with high magnification of small components so as to perform complex chip level repair procedures. Component level Lenovo laptop motherboard replacement services we offer include power IC replacement, DC power jack and fuse replacement and controller IC replacement. In addition, we provide BIOS upgrade services to improve the performance of your notebook system.
California Component Level Lenovo Laptop Motherboard Repair
We work with all symptoms of damaged Lenovo laptop motherboards including:
Laptop completely dead or no power
Laptop has a garbled or distorted video display
Laptop is turned on but blank display
Vertical or horizontal lines on screen
System fails to detect a Wi-Fi network
Random rebooting and shut down
Laptop displaying blue screen of death error
Slow system performance
Laptop USB ports stopped working
Lenovo laptop overheating and shutting down
Laptop keeps freezing / hangs frequently
Nationwide Mail-In Lenovo Notebook Motherboard Replacement and Repair


At Creative IT USA, we clearly understand the unique requirements of business as well as residential clients and we can accordingly develop a customized plan of action that delivers efficient results. All Lenovo laptop motherboard repair services we offer are backed by a 90 day warranty. We also have cost-efficient Lenovo laptop motherboard replacement solutions for extremely defective motherboards.
We offer nationwide Lenovo laptop motherboard repair solutions for customers across the United States and Canada. You can drop off your Lenovo IdeaPad or ThinkPad laptop at our store or we will make an arrangement to send you a FedEx cushioned laptop box.
If you are facing any problem with your Lenovo laptop, please give us a call on (951) 365-2144 or forward your USA Lenovo laptop motherboard repair request to us at info@creativeitusa.com. Our business hours are from 9:00 am to 6.00 pm Monday through Saturday.
Easy and Convenient Repair Service.

You can send us your laptop to our shipping address from anywhere in the US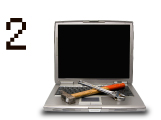 Our technicians will identify the problem and carry out the necessary repairs or upgrades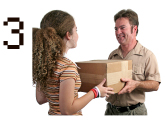 Your laptop is fixed and delivered back to you, as quickly as possible

MONDAY TO FRIDAY
9AM TO 6PM
SATURDAY
APPOINTMENT ONLY
DataRetrieval Office
Creative IT USA INC
27630 Commerce Center Dr, #B
Temecula, CA 92590


(213) 986 4855