WHAT CREATIVE IT USA DOES.
These are some of the many problems creative

it

deals with:
Sager Laptop Screen Repair
Creative IT USA provides excellent service and support for your Sager laptop screen repair and replacement needs. As a leading Sager laptop repair service provider in Murrieta, California, we can provide you with a wide variety of laptop screen repair services at the most reasonable rates. With nationwide mail-in repair services, we support clients all over the United States and Canada.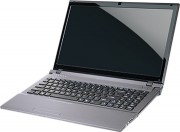 No matter if you have a physically damaged laptop screen or a laptop display failure, Creative IT USA is here to fix your problem. Our Sager laptop screen repair solution covers laptop screen replacement, screen inverter or backlight replacement and troubleshooting and fixing laptop display issues caused by defective graphics chipset / graphics processing unit or GPU. We offer same day turnaround Sager laptop screen replacement services. We use the latest BGA rework stations and diagnostic equipment to work with component level laptop screen issues. Our expert technicians will make a quick diagnosis and provide you with the best available repair options. All our repairs are provided with a 90 day warranty for parts and labor.
Replace or Repair Broken / Cracked / Damaged Sager Laptop Screen
We offer complete Sager laptop screen repair solutions for all types of laptop / notebook display problems including:
Low contrast laptop display
Cracked or broken Sager laptop screen
Dark or white spots on laptop display
Flickering laptop screen
Images / video on the screen are very dark
Vertical / horizontal lines on Sager notebook screen
Diagonal or jagged lines
Blank screen or no video
Distorted or scrambled video
Nationwide Mail-In Sager Laptop Screen Repair and Replacement
Creative IT USA offers fast and efficient Sager laptop screen repair and replacement assistance through mail in repair support. Once we have received your Sager laptop repair request, we will send you a FedEx laptop box along with a prepaid label. You can securely pack your out of order laptop in the box and drop if off at any nearest FedEx outlet. You can also drop in to our repair store in City and County of Murrieta, California and benefit from our quick Sager laptop screen replacement services while you wait.
NP8690, NP8700, NP8760, NP8790, NP8850, NP8880, NP8882, NP8886, NP8887, NP1100, NP1200, NP1220, NP1280, NP2030, NP2070, NP2080, NP2090/2092, NP2095, NP2096, NP2097, NP2098, NP2150, NP2180, NP2250, NP2260, NP2280, NP4790, NP4791, NP4880/4881, NP5120, NP5125, NP5130/5150, NP5135, NP5160, NP8890, NP9260, NP9261, NP9262, NP9280, NP9285, NP9680, NP9700, NP9750, NP3350, NP3360, NP3610, NP3750, NP3760, NP3790, NP3880, NP4020, NP4060, NP7660, NP7750/NP7752, NP7762, NP8100, NP8120, NP8260, NP8280, NP8320, NP6160, NP6200, NP6260, NP6600, NP6620, NP6630, NP6650, NP665X, NP6680, NP8400, NP8410, NP8530, NP8550, NP8560, NP8600, NP8620, NP8660, NP8662, NP2330, NP2350, NP2720, NP2850, NP2880, NP2885, NP3100, NP3101, NP3300, NP7280, NP7282, NP7350, NP7620, NP7630, NP7650, NP7652, NP7680/7862, NP4080, NP4250, NP4320, NP4321, NP4380, NP4381, NP4750, NP4760, NP4780, NP5170, NP5175, NP5200, NP5320, NP5420, NP5460, NP5560, NP5580, NP5620, NP5650, NP5660, NP5670, NP5680, NP5690, NP5710, NP5720, NP5750, NP5760, NP5790, NP5791, NP5792, NP5793, NP5796, NP5797, NP5950, NP5960, NP6120, NP668X, NP6690, NP6790, NP7110, NP7130, NP7200, NP7220, NP7250, NP7260, NP9800, NP9820, NP9850, NP9860, NP9880 and NP9890.
Contact us today on (951) 365-2144 or email us at info@creativeitusa.com with any USA Sager laptop screen repair requirements you may have. We are open 6 days a week, from Monday to Friday, 9:00 AM to 6:00 PM.
Easy and Convenient Repair Service.

You can send us your laptop to our shipping address from anywhere in the US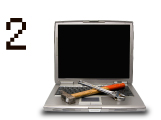 Our technicians will identify the problem and carry out the necessary repairs or upgrades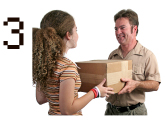 Your laptop is fixed and delivered back to you, as quickly as possible

MONDAY TO FRIDAY
9AM TO 6PM
SATURDAY
APPOINTMENT ONLY
DataRetrieval Office
Creative IT USA INC
27630 Commerce Center Dr, #B
Temecula, CA 92590


(213) 986 4855