WHAT CREATIVE IT USA DOES.
These are some of the many problems creative

it

deals with:
Murrieta Laptop Repair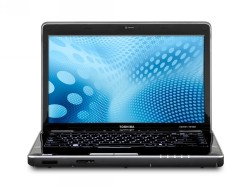 Creative IT is a professional Denver laptop repair company, offering reliable services for all your laptop repair, upgrade and maintenance requirements. Based in Murrieta, California, we offer affordable laptop repair services for business clients as well as for residential customers throughout the United States and Canada. Nationwide mail-in laptop repair and upgrade is our specialty.
We offer expert repair, upgrade and replacement services for all laptop and notebook brands including Apple Mac, Asus, Packard Bell, HP, Panasonic, Toshiba, Samsung, IBM, Lenovo, Gateway, Acer, Dell, Compaq, Alienware, NEC, Sony VAIO and Fujitsu. At Creative IT, we not only handle your laptop hardware troubleshooting and repair requirements; we also provide comprehensive service for your software, operating system and network troubleshooting and upgrade needs. Our experienced component level laptop repair technicians have extensive skill in fixing defective or damaged laptops and resolving almost all hardware and software issues, both common and complex.
Comprehensive Laptop Repair and Upgrade Services
From removing malicious viruses to recovering hard drive data and ensuring complete network protection, we can handle all your laptop repair and maintenance requirements. We also offer complete replacement of any damaged or faulty laptop hardware parts and components. We stock a wide range of spare parts including laptop screens, motherboards, hard drives, processors, AC adapters, batteries and keyboards so we can get your notebook repaired as quickly as possible. The following are some of the laptop repair services we offer:
Laptop Motherboard Repair / Replacement
DC Power Jack Repair and Replacement
Keyboard / Touchpad Replacement
Laptop Screen Repair / LCD Screen Replacement
Hard Drive Replacement / Upgrade
Memory Upgrade
Virus, Malware and Spyware Removal
Video Card / Graphics Chip Repair
Hard Drive Data Recovery
Laptop Screen Backlight Repair
Nationwide Mail-In Laptop Repair and Upgrade
At Creative IT, we ensure a reliable laptop repair service which is more convenient and easier for you. We can solve your laptop problems within 48 hours. Securely pack your laptop and send it off to our shipping address and we will get it back to you within our standard turnaround time. We offer laptop repair, replacement and upgrade services at a reasonable price you can easily afford.
If you have a problem with your laptop, call us today on (951) 365-2144. To get more information about our laptop repair and maintenance services, please email us at info@creativeitusa.com. Our services are available Monday to Friday from 09:00 AM till 06:00 PM.
Easy and Convenient Repair Service.

You can send us your laptop to our shipping address from anywhere in the US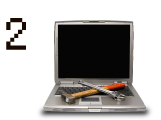 Our technicians will identify the problem and carry out the necessary repairs or upgrades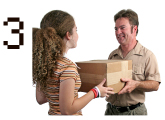 Your laptop is fixed and delivered back to you, as quickly as possible

MONDAY TO FRIDAY
9AM TO 6PM
SATURDAY
APPOINTMENT ONLY
DataRetrieval Office
Creative IT USA INC
25090 Jefferson Ave,
Suite D,
Murrieta, CA 92562


(951) 365-2144