WHAT CREATIVE IT USA DOES.
These are some of the many problems creative

it

deals with:
Desktop PC Repair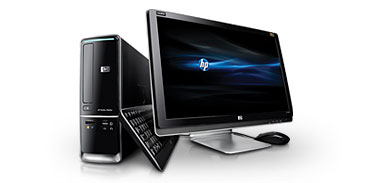 Creative IT is a team of highly skilled technicians and engineers dedicated to providing all home and business users with a complete range of desktop PC repair, upgrade and replacement services. If your home computer is suffering from a virus, if the screen is damaged or if it is in desperate need of an upgrade, then look no further than Creative IT! Similarly we can provide a full range of services to all manner of businesses, including small companies and large corporations.
If you think you could benefit from enhanced desktop PC performance or if you're in need or a repair, upgrade or replacement, the friendly and professional team at Creative IT are available to assist you.
The waiting period for most desktop PC upgrade and repair services for more common brands such as Apple, Acer, Asus, HP, Dell, IBM, Gateway, Sony, Lenovo and Advent is 1-2 business days. However same day, while you wait and express desktop PC repair, replacement and upgrade services are also on offer to our customers depending on the extent of the problem.
Desktop PC Replacement, Repair and Upgrade Services
Desktop PC Setup and Maintenance
Technical Support
Virus, Malware and Spyware Treatment and Removal
Spyware and Virus Protection
Solving any Operating System Issues
Operating System Upgrades
Memory Upgrades
Hardware Repair, Replacement or Installation
Data Transfer or Recovery
Networking
Desktop PC Performance Enhancement
Software Troubleshooting
Restore and Clean Registry Files
Error Messages
All Troubleshooting Services
Quick Turn-Around and Cost Effective Services
As part of our desktop PC repair, replacement and upgrade services, we stock a variety of spare parts and components such as hard drives, motherboards, memory, modems, cases and keyboards in order to fix any desktop PC problems in a speedy and efficient manner. Not only does Creative IT offer quick turn around times, but also extremely good value for money and cost effective services. Last but not least, we always compliment our repairs with a great customer service that includes a welcoming approach and friendly advice.
The team at Creative IT are one of a kind, with our years of hands on experience and practical knowledge. The team of hard working engineers and technicians not only know what they are doing, but care about it to and that makes for an incredible service. We guarantee that all our customers will be one hundred percent satisfied with our services and work ethics.
Contact Creative IT Today
If you are in the area, please feel free to visit the Creative IT repair center. You may do so between the hours of 9am to 6pm, Monday to Friday. If not, you are able to contact the Creative IT team by calling (951)365-2144 or by emailing info@creativeitusa.com. A team member will be happy to assist you with any issues that you may be experiencing with your desktop PC and more. Creative IT look forward to speaking to you!
Easy and Convenient Repair Service.

You can send us your laptop to our shipping address from anywhere in the US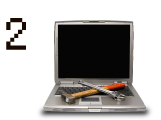 Our technicians will identify the problem and carry out the necessary repairs or upgrades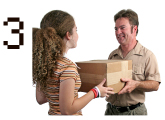 Your laptop is fixed and delivered back to you, as quickly as possible

MONDAY TO FRIDAY
9AM TO 6PM
SATURDAY
APPOINTMENT ONLY
DataRetrieval Office
Creative IT USA INC
25090 Jefferson Ave,
Suite D,
Murrieta, CA 92562


(951) 365-2144