WHAT CREATIVE IT USA DOES.
These are some of the many problems creative

it

deals with:
Apple Mac Repair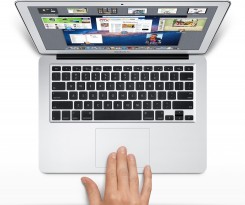 Murrieta Apple Mac repair services are just one of Creative IT's many specialities. While we are able to troubleshoot and solve all laptop and desktop PC problems, we've been working with Apple Mac's for many years and have several expertly qualified technicians and engineers in our Denver, Colorado store who can fix any Apple Mac problems, big or small. There's really no reason to look any further that Creative IT if you are having any type of issue with your Apple Mac. We provide repairs, upgrades and replacements to all customers including home users, small businesses and large corporations.
Murrieta Apple Mac Repairs, Replacements and Upgrades
If you are experiencing any problem then you should immediately consult an expert. If your Apple Mac isn't responding normally, has stuck or non-responsive keys, is displaying error messages or any other issues then you may need a repair or complete replacement. Creative IT is able to help you, no matter the issue! Some of the Apple Mac repair services on offer include:
Memory Upgrade and Replacement
Hard Drive Data Recovery
Hard Drive Upgrade
Software Troubleshooting
Keyboard Repair or Replacement
LCD Screen Repair or Replacement
Backlight Repair
Optical Drive Repair or Replacement
Mac OS X Installation and Upgrade
Video and Graphics Problems
Laptop DC Power Jack Repair
Laptop Fan Repair or Replacement
Virus and Spyware Removal
Laptop Casing or Case Repair or Replacement
Apple Mac Services for All Models
iMac G5 + G5 (iSight)
iMac G4 (Flat Panel)
iMac G3 (CRT)
iMac repairs 2009, 2010. 2012, 2013, 2014,2015,2016,2017
MacBook
MacBook Air
MacBook Pro
Mac Pro
PowerBook G4
PowerBook G3
Power Mac G5
Power Mac G4
Power Mac G4 Cube
Power Mac G3
Mac Mini
eMac
iBook

Mail-In City and County of Murrieta, California Apple Mac Repair and Upgrade
Customer Service for Apple Mac Users
It doesn't matter if you are a home user; small business or large corporation, all of our customers can expect to receive the same great customer service. This includes a friendly approach, helpful advice, timely services and cost-effective repair and replacement rates. At Creative IT, we understand how frustrating and time consuming Apple Mac repairs can be, so we always aim to provide our services with the least amount of hassle and fuss. If you're after simple, easy repairs and replacements then Creative IT is perfect for you!
iMac Logic Board Repair 2009, 2010. 2012, 2013, 2014,2015,2016,2017
MacBook 2009, 2010. 2012, 2013, 2014,2015,2016,2017
Mac mini Logic Board Repair 2009, 2010. 2012, 2013, 2014,2015,2016,2017
Mac Pro Logic Board Repair 2009, 2010. 2012, 2013, 2014,2015,2016,2017
eMac Logic Board Repair
Power Mac G5 Logic Board Repair
Power Mac G4 Logic Board Repair
Power Mac G3 Logic Board Repair

Our friendly team is extremely qualified and we have a great repair facility with all the latest and greatest repair technologies. There really is no reason to go anywhere else, as we offer a complete service.
Contact Creative IT for Murrieta Apple Mac Repairs

If you are in the area, please feel free to bring your Apple Mac to the Creative IT repair center in Murrieta, California. You may do so between the hours of 9am to 6pm, Monday to Friday. If not, you are able to contact the Creative IT Apple Mac repair team by telephoning (951) 365-2144 or by emailing info@creativeitusa.com. A team member will be happy to assist you with any issues that you may be experiencing with your Apple Mac and more.
Easy and Convenient Repair Service.

You can send us your laptop to our shipping address from anywhere in the US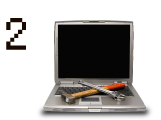 Our technicians will identify the problem and carry out the necessary repairs or upgrades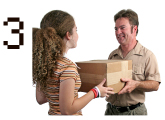 Your laptop is fixed and delivered back to you, as quickly as possible

MONDAY TO FRIDAY
9AM TO 6PM
SATURDAY
APPOINTMENT ONLY
DataRetrieval Office
Creative IT USA INC
25090 Jefferson Ave,
Suite D,
Murrieta, CA 92562


(951) 365-2144