WHAT CREATIVE IT USA DOES.
These are some of the many problems creative

it

deals with:
IBM Laptop Screen Repair
Creative IT USA, based in Murrieta, California, provides professional IBM laptop screen repair and replacement support services for individual as well as corporate clients in the United States. We offer full-service laptop screen repair solutions including diagnosis, repair, replacement and maintenance services. With nationwide IBM laptop repair services, we service clients all over USA and Canada.
Laptop screen display may fail due to function properly due to physical damages or chip level motherboard failure. At Creative IT USA, we have all the necessary experience and expertise to deal with your specific IBM laptop screen repair and replacement requirements. If your laptop screen is broken and you just want to replace it, we can arrange a quick, same day replacement service. We have the latest BGA rework stations and reflow equipment to efficiently troubleshoot and fix notebook display problems caused due to video card failure or defective graphics processing unit or GPU. Our expert technicians are skilled to work with all IBM laptop and notebook computer models, especially the IBM ThinkPad models. All IBM laptop screen replacement and support services we provide are backed by a 3 month warranty.
Replace or Repair Broken / Cracked / Damaged IBM Laptop Screen
We provide top quality IBM laptop screen repair services for all types of laptop display failure including:
Dim laptop display
Black screen or no display or video
Dead pixels on the notebook screen
Flickering laptop screen problems
Black or white splotches on IBM laptop screen
Distorted / scrambled images on the screen
Horizontal or vertical colored lines across the screen
Broken / cracked / damaged IBM laptop screen
Laptop backlight / inverter problem
Laptop brightness or contrast problems
Laptop screen with faint images
Nationwide Mail-In IBM Laptop Screen Repair and Replacement
Creative IT USA provides flexible service options to meet your IBM laptop screen repair and replacement needs. We accept both mail-in and local drop off service orders. You can ship your IBM ThinkPad laptop to our Murrieta, California store through any shipping medium.
It is important to properly pack your damaged laptop prior to shipment. We can also make an arrangement to send you a FedEx laptop box with a prepaid label upon your request.
Call us today on (951) 365-2144 to get a free quote for IBM laptop screen replacement. If you have any queries regarding our USA IBM laptop screen repair services, please send us an email at info@creativeitusa.com. You can also fill out our quick contact form to receive immediate support. Our business hours are from 9:00 am to 6.00 pm Monday through Friday.
Easy and Convenient Repair Service.

You can send us your laptop to our shipping address from anywhere in the US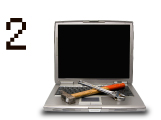 Our technicians will identify the problem and carry out the necessary repairs or upgrades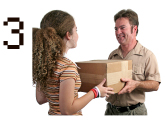 Your laptop is fixed and delivered back to you, as quickly as possible

MONDAY TO FRIDAY
9AM TO 6PM
SATURDAY
APPOINTMENT ONLY
DataRetrieval Office
Creative IT USA INC
27630 Commerce Center Dr, #B
Temecula, CA 92590


(213) 986 4855