WHAT CREATIVE IT USA DOES.
These are some of the many problems creative

it

deals with:
Sony Laptop Repair

Based in City and County of Murrieta, California, Creative IT is a leading laptop repair store, offering affordable Murrieta Sony laptop repair, upgrade and maintenance solutions for clients all over the US and Canada. We offer reliable Sony VAIO laptop and notebook repair services for residential and business clients. With a team of skilled component level technicians and expert hard drive data recovery engineers, we offer customized laptop repair solutions to meet your requirements.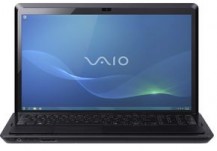 At Creative IT, we are specialists in diagnosing various laptop problems and we are capable of fixing all types of issues related to Sony VAIO laptop models. With years of experience in laptop repairs, upgrades and maintenance services, our technicians can solve your Sony laptop issues quickly and efficiently. We offer an extensive range of Murrieta Sony laptop repair solutions from general laptop troubleshooting to wireless networking support and software and hardware upgrades.
Some of the major Murrieta Sony VAIO laptop repair services we offer include:
Motherboard repair/ replacement
Laptop screen repair and replacement
Keyboard / touchpad repair and replacement
Spyware, adware and virus removal
Network troubleshooting and support
Hard drive data recovery and data backup
Laptop memory replacement / upgrade
Operating system upgrade / installation

We can handle any of your complex Sony laptop issues with fast turnaround time. With an extensive range of Sony laptop genuine parts including LCD and LED screens, memory, keyboards, processors, CD/DVD drives, AC adapters, batteries, inverter boards, DC power jacks, USB ports and cables, we offer a full-service Murrieta Sony laptop repair and replacement for you. Our laptop maintenance and optimization solutions can make your Sony VAIO laptop to operate more efficiently and quickly.
Sony VAIO VGN-AR Laptop Repair
Sony VAIO VGN-AW Laptop Repair
Sony VAIO VGN-C Laptop Repair

Mail-In City and County of Murrieta, California Sony Laptop Repair and Upgrade

At Creative IT, we focus on meeting our client's requirements by providing the most reliable, professional and responsive service possible. We offer a comprehensive mail-in Murrieta Sony laptop repair service for your convenience. You can send your laptop to our store address or drop it in during our business hours. Once your laptop is fixed it will be delivered back to you through a safe shipping mode. All repair and upgrade services we provide are covered under a 90 days warranty for parts and labor. VGN-CS, VGN-CR, VGN-FZ, VGN-FW, VPCCA, VPCCB, VPCCW, VPCEA, VPCEB, VPCEC, VPCEE, VPCEF, VPCEG, VPCEH, VPCEJ, VPCEL, VPCF, VPCM, VPCP, VPCS, VPCSA, VPCSB, VPCSC, VPCSE, VPCW, VPCX, VPCY, VPCYB, VPCZ.
If you are experiencing problems with your Sony laptop, contact us today at (951) 365-2144 or email us at info@creativeitusa.com for Murrieta Sony laptop repair and upgrade services.
Easy and Convenient Repair Service.

You can send us your laptop to our shipping address from anywhere in the US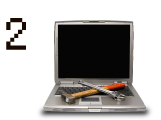 Our technicians will identify the problem and carry out the necessary repairs or upgrades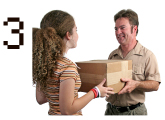 Your laptop is fixed and delivered back to you, as quickly as possible

MONDAY TO FRIDAY
9AM TO 6PM
SATURDAY
APPOINTMENT ONLY
DataRetrieval Office
Creative IT USA INC
25090 Jefferson Ave,
Suite D,
Murrieta, CA 92562


(951) 365-2144