WHAT CREATIVE IT USA DOES.
These are some of the many problems creative

it

deals with:

HP Laptop Repair

Located in City and County of Murrieta, California, Creative IT is a reliable laptop repair and service company, offering affordable Murrieta HP laptop repair and upgrade solutions for clients all around the United States and Canada. We have expertise and necessary diagnostic tools to get your laptop or notebook repaired as quickly as possible at an affordable cost. We offer quality troubleshooting, repair and maintenance services for all types of business clients and individual customers.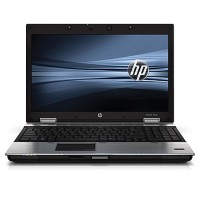 At Creative IT, we offer comprehensive repair solutions to fix all types of problems with your HP laptop. Our expert HP laptop repair service technicians carry out prompt service on all makes and models of HP laptops including HP Compaq, EliteBook, Envy, HP Mini, OmniBook, Pavilion, ProBook, Special Edition and HP TouchSmart notebook models. From initial diagnostic services to specialized services such as component level repair and hardware component replacement services, we deliver a wide array of Murrieta HP laptop repair and upgrade services. HP Pavilion tx notebook PC series repair.
Murrieta HP Laptop Repair and Upgrade Services
Some of the major services we provide include motherboard repair and replacement, hard drive data recovery, hard drive replacement or upgrade, LCD screen repair and replacement, memory upgrade, video card / graphics chip or graphics processing unit (GPU) repair; virus, malware and spyware removal; operating system installation and software troubleshooting. Other laptop software and hardware faults we can effectively troubleshoot and repair include:
Network problems
Sound and speaker problems
Power problems
Lockups and software problems
Laptop overheating problems
Laptop keyboard and touchpad problems
Broken, loose or faulty DC power jack

Mail-In City and County of Murrieta, California HP Laptop Repair and Upgrade

Creative IT offers convenient mail-in Murrieta HP laptop repair solutions that cover comprehensive troubleshooting and diagnosis, repair, replacement, upgrade and routine maintenance of all HP laptop and notebook models. We are committed to provide you with fast and quality laptop repairs and servicing within a standard turnaround time of 48 hours.
You can drop off or ship your HP laptop to us. Once your notebook is fixed, you can come and collect it or it will be shipped back to you in a safe and secure manner. Just complete our quick contact form on our HP laptop repair website, and we will update you with an estimate at the earliest.
To get an online free Murrieta HP laptop repair quote to repair your defective notebook model, contact us today on (951) 365-2144. You can also send your queries or request a quote by emailing us at info@creativeitusa.com.
Easy and Convenient Repair Service.

You can send us your laptop to our shipping address from anywhere in the US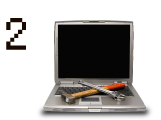 Our technicians will identify the problem and carry out the necessary repairs or upgrades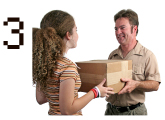 Your laptop is fixed and delivered back to you, as quickly as possible

MONDAY TO FRIDAY
9AM TO 6PM
SATURDAY
APPOINTMENT ONLY
DataRetrieval Office
Creative IT USA INC
25090 Jefferson Ave,
Suite D,
Murrieta, CA 92562


(951) 365-2144